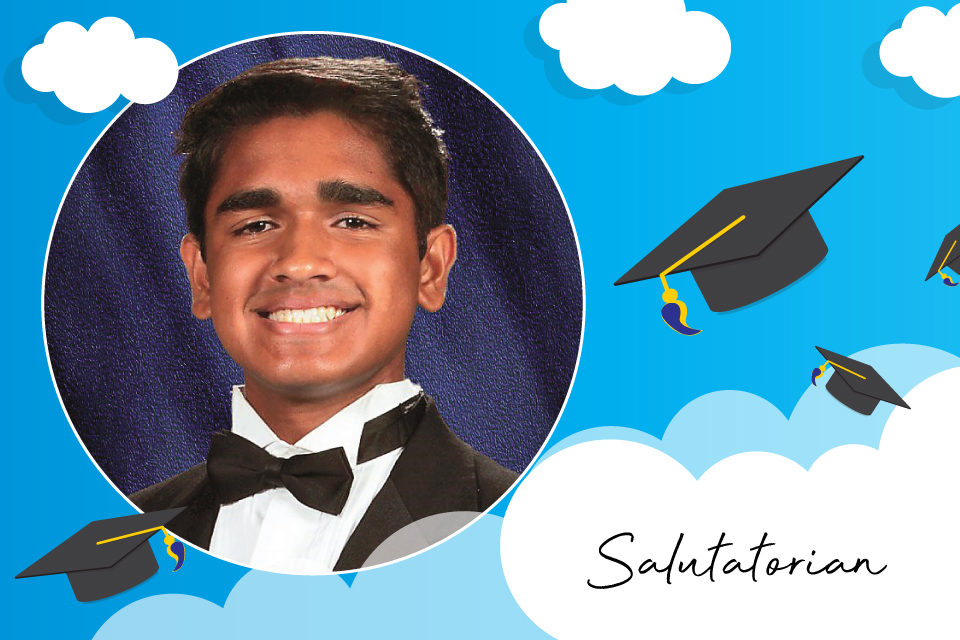 Arlington ISD Honors Joseph Khair, Lamar High School Salutatorian For The Class Of 2020
In the weeks leading up to Arlington ISD graduations June 5, 6 and 7 at AT&T Stadium, we will be celebrating the Class of 2020 valedictorian and salutatorian for all seven Arlington ISD high schools.
Four Questions with Lamar High School Salutatorian Joseph Khair
College attending: University of Texas at Austin
Intended major: Biomedical Engineering
Attended Arlington ISD schools since: Pre-K
What have you learned about yourself through the COVID-19 closure?
Despite not being able to interact with my friends because of COVID, I've still maintained and even grown my friendships. I think this has conveyed to me that I won't let anything get in the way of the bonds I have with my friends.
What have you learned about education through the COVID-19 closure?
The biggest thing I have realized through the closure is the negative implications the numerical grading scale has on learning. I have found myself learning for its own sake rather than for a numerical grade, and it's had beneficial impacts.
What meaningful moment, lesson or memory will you take from the COVID-19 closure?
All the sacrifices and hardships my mother has endured have the most meaning to me. Since the closure and my dad not being able to work, she has taken two jobs to take care of us financially. The fact that she works seven days a week, with 12-hour shifts on the weekends, yet still has time to take care of me and show her love is the thing I cherish most from the closure and in general.
What advice would you give underclassmen or younger students about education and their future?
Do the things you are passionate about, not what you think colleges want to hear about. Yes, you can have all these extracurriculars to seem like the "perfect candidate" to everyone, but doing the things you are passionate about makes them worth doing. If you don't know what you're passionate about, explore different things and find out! High school is the perfect place to discover these things!