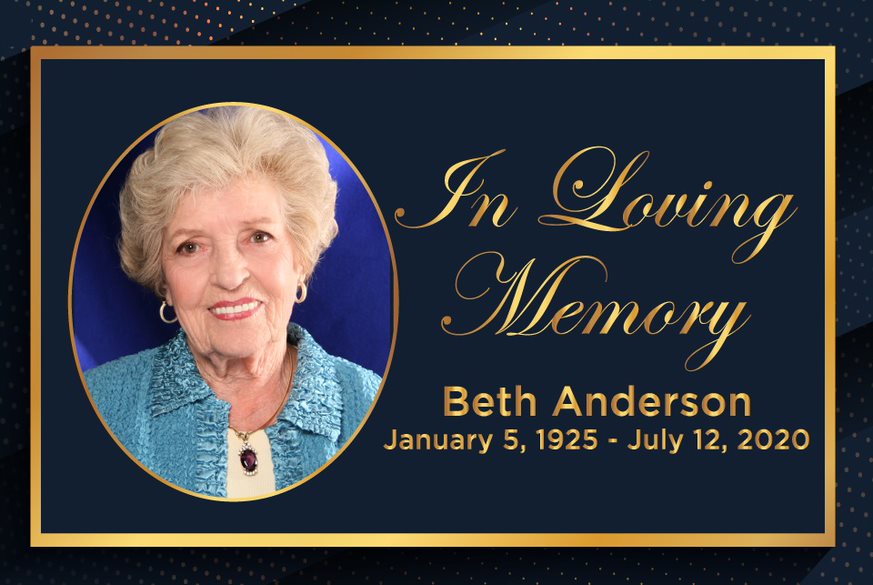 Beth Anderson knew what she was talking about.
Anderson, the namesake of Anderson Elementary School, was born in Blessing, Texas, on Jan. 5, 1925. The quick-witted Anderson told everyone they renamed the town Blessing after she was born there.
She passed away Sunday at the age of 95 leaving a lasting legacy on the Arlington ISD.
Anderson grew up in the Houston area and came from a family of educators, with her mother teaching for more than 40 years and her father the superintendent of Alief Schools. Both of her sisters were also educators. She earned a bachelor's from Sam Houston State Teacher's College and began her teaching career in Fort Worth.
 She moved to Arlington in 1953 when her husband Bob was named the first golf pro at Rolling Hills Country Club. Anderson then taught at South Side, Speer and Berry Elementary schools. She taught with many of the school namesakes including Grace Atherton, Ruth Ditto  and Lucy Key.
Beth taught at Berry Elementary from 1954 to 1960 and then spent more than a decade at home with her two children. She returned to Berry in 1973 and stayed there until she retired in 1985. Her legacy at Berry includes the Beth Anderson Student of the Year Award, which is given to the most outstanding sixth-grade student.
She was also active at her namesake school, where they honored her earlier this year for her 95th birthday.
Anderson was one of the retired teachers who participated in the MAP Mentor program started in 2001 to help first-year teachers. She was involved with the Arlington Arts League, Friends of the UTA Library, Arlington Memorial Hospital Auxiliary, The Women's Shelter, Theatre Arlington and Arlington Woman's Club where she helped design the club crest and also won the prestigious Cooper Award. She was a member of St. Peter and St. Paul Anglican Church where she served on the Altar Guild.
She is survived by two children, Dorian, who lives in Florida with his wife, Patty, her two grandsons Harley Anderson and Nate Anderson who live in Colorado, and Jessica, who was a teacher at Thornton, South Davis and Butler Elementary Schools before retiring in 2011.
No service is planned. A memorial is pending. Wade Funeral Home is handling the arrangements.