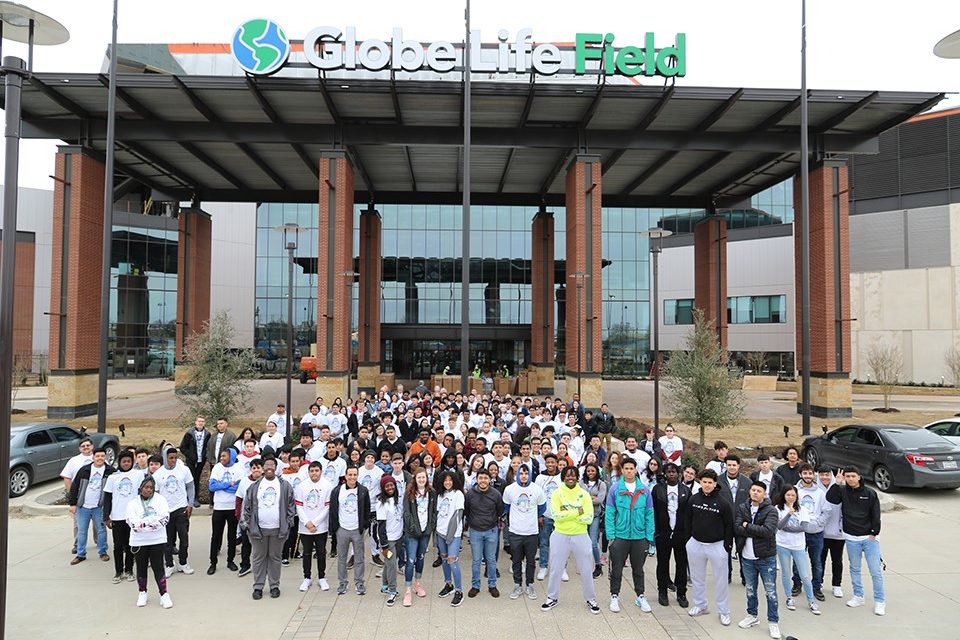 When Globe Life Field opens next month you can flush knowing there will be no issues.
More than 300 students from Arlington ISD's Dan Dipert Career & Technical Center saw to that Tuesday.
The students participated in the Super Flush, one of the final tests for the new facility that is now 94 percent complete. Students put the plumbing system at the park to the test by helping flush every toilet at the park for the first time.
While it sounds strange, the test is vital because it ensures the park can handle maximum usage at critical times. So when you're at a Rangers game for the seventh-inning stretch, you can rest assured you'll be in good shape thanks to the CTC students.    
Flushing out the Lessons
"We're non-traditional at the Career Tech Center," CTC Principal Ginger Polster said. "Any time something weird comes up, we always get that phone call and we always think how can we integrate that into what we're doing. That's what I think sets us apart from other career tech centers. We look for these kinds of opportunities and we leverage them to provide learning experiences for our kids."
That's exactly what Tuesday was about. It wasn't just CTC students wearing Super Flush shirts who were testing the pipes, it was students who are in programs like construction, architecture design, engineering and sports and entertainment learning more about possible future careers.
More than Bats and Balls
It's the perfect marriage for the Arlington ISD and the Texas Rangers.
"We see an educational opportunity," said Ray Casas, the manager of programs and community outreach for the Rangers. "They watch a game on TV and think 'I want to be a baseball player or I want to be a softball player.' They don't know what's going on behind the scenes. This is just one of the many opportunities that they can go into and make real money. And through Dan Dipert they get to see opportunities they may never have thought of. We want them to see what it looks like for their future."
Not an Ordinary Field Trip
While their future won't be flushing toilets for a living, they were excited about the opportunity they had to flush and flush and flush some more to make sure everything was in working order.
It's definitely something they can say they'd never done before.
"I'm honored but really confused," said Kenneth Huynh, who is studying architecture at the CTC. "I'm going on a field trip to flush toilets." 🙂 
Support globe life field today!