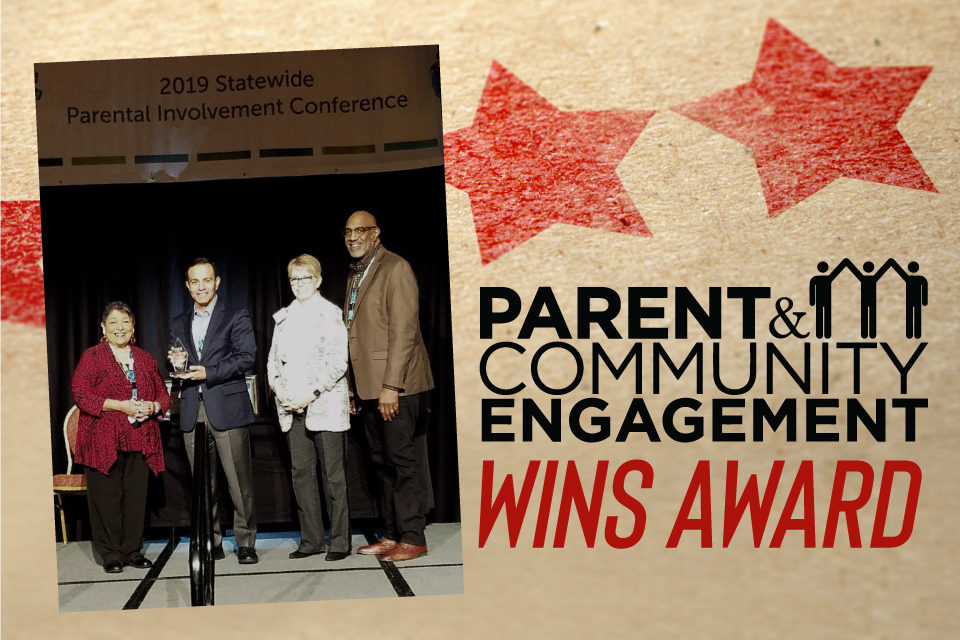 Between school and extracurricular schedules, homework, and family time, sometimes parents find themselves wanting to push the stop button.
If only one existed.
"Sometimes," said Dunn Elementary parent Angela McGilvery, "you just want to talk to someone else who gets it."
McGilvery, who has a prekindergartener and first grader, was surprised recently when another mother, a woman she had never met but who also had kids at Dunn, said she'd felt the same way.
Parent Café Helps Navigate Parenthood
Knowing you are in the same boat and learning from other parents as other parents learn from you is the centerpiece of Dunn's new Parent Café, a powwow among parents trying to navigate perhaps the most important gig they have.
Parent Café allows parents to gather for a couple of hours and chat about anything and everything. Topics can range from how to raise confident kids and building stronger relationships with your children to finding a work-life balance that makes sense.
"Parent Cafés are physically and emotionally safe spaces where parents and caregivers talk about the challenges and victories of raising a family," said Antondra Leffall, Dunn's family engagement liaison. "We invite parents to join us for a meaningful conversation about what matters most in families."
AISD PACE Department HelpsWins Award
This café was a first at Dunn but it is not new to AISD. The concept was introduced last year to five different campuses with the idea is to get Parent Café on every campus. So far Parent Café is at Peach, Sherrod, Burgin and Goodman elementaries and the Kooken Education Center.
The district's Parent and Community Engagement department recently was awarded the Parent and Family Engagement Promising Practices Award given by the TEA at the 2019 Statewide Parental Involvement Conference for their work on implementing award-winning Parent Café in the district. It was quite an honor for Suzanne Stevenson, a Title I family engagement specialist, and the PACE department.
Stevenson knew of a similar initiative while working at a previous job. She brought up the idea to Parent and Community Engagement Director Aaron Perales, and off they went.
Parent Café is structural and strategic, although the various campuses are allowed to format them how they see fit. At Dunn, though, Stevenson hosted five weeks of sessions that tackled topics such as building stronger relationships with your child, staying positive for you and your kids, and getting a fresh start to you day.
"That's what I love most about it," said parent Cecilia Williams. "We're creating a venue where parents can come together and just talk it out. It's really helped me connect with moms in the school I wouldn't otherwise connect with. But I'm also surprised at how much fun I'm having doing this. We can get serious and we can get crazy. And it's all for our benefit."
The Café Expands to Other Campuses
Stevenson said Parent Café at the other campuses are going great, and now the district is training parents to lead their own award-winning Parent Café at different campuses.
"It's such a unique opportunity for [parents] to open up and see that they are not in this all by themselves," Stevenson said. "We all struggle to raise children, to make the hard decisions about their lives and our lives. But finding one another is really the benefit of this."
Stevenson remembers a session at another school when, on a rainy, chilly day, only two parents showed up. One was a native Spanish speaker, the other English. By the end of the session, the two women were bonding despite the language barriers and are good friends today.
"This two hours is so refreshing and relaxing," said McGilvery, who is training to be a Parent Café host. "It helps me calm down and know that it's okay and I will be alright because for other women in the group, it's okay and alright.
"So, yeah, this has made me so passionate about reaching out and helping others like me. Running one of the cafes would be good for me to do."