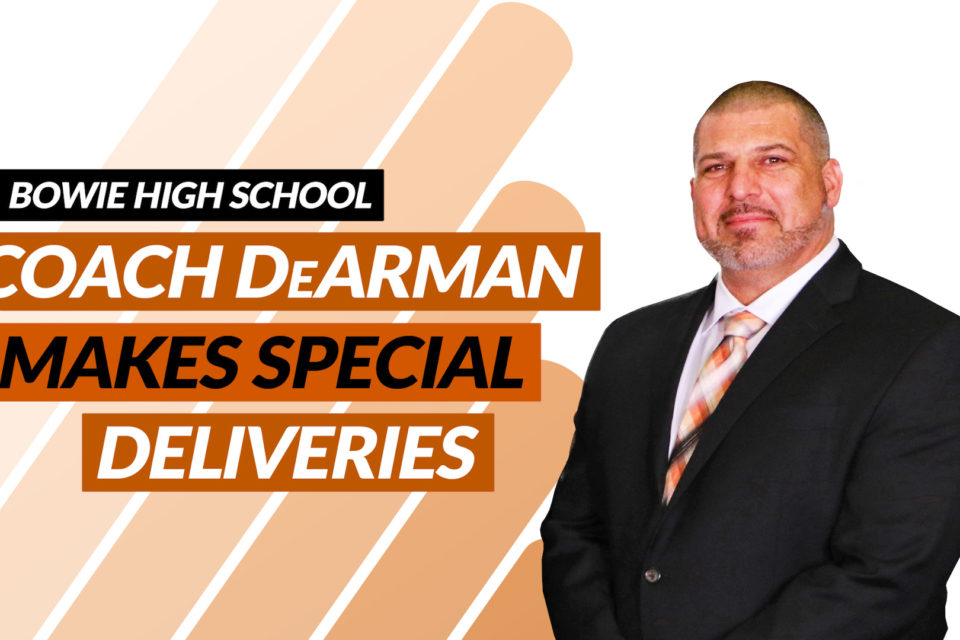 Bowie High School Football Players Receive A Doorstep Surprise
Bowie High School head football coach Danny DeArman can still remember the day he got his Alvarado High School letterman jacket and how excited and prideful he was to wear it.
So, it was a no-brainer for him to make two days' worth of special deliveries last weekend to his Bowie football players who have been waiting on their very own coveted Bowie Vols letterman jacket.
DeArman delivered 18 letterman jackets, practicing social distancing by placing them on doorsteps, stepping back and then texting the student-athletes to come outside for a surprise.
"The pride I remember, I still see it in the kids today," DeArman said.
The smiles, waves, thumbs up and looks of shock made it all worth it.
"It is just a testimony to everything that they have been through, everything they've sacrificed," DeArman said. "It's a journey, and it's not easy to do."
A Unique Way To Honor Football Athletes
Normally letterman jackets are handed out at the annual football banquet, but this group of jackets came in late. They got shipped to the campus, and DeArman was able to pick them up as soon as teachers were allowed to safely retrieve items from campus.
DeArman handed out jackets to sophomores, juniors and seniors, and these student-athletes earned the letter jacket by playing in a varsity game during the 2019 season when the Vols made it to the Area Round of the Class 6A Division II playoffs to finish off an 8-4 season.
"Several [players] texted me and told me how much they appreciated it," DeArman said. "I knew this would be a bright spot for them, but I don't know that this can take the place of seeing each other and everything at the end of the year.
"Of all the things we've been through over the years – and especially this year – I wanted to do something a little extra."