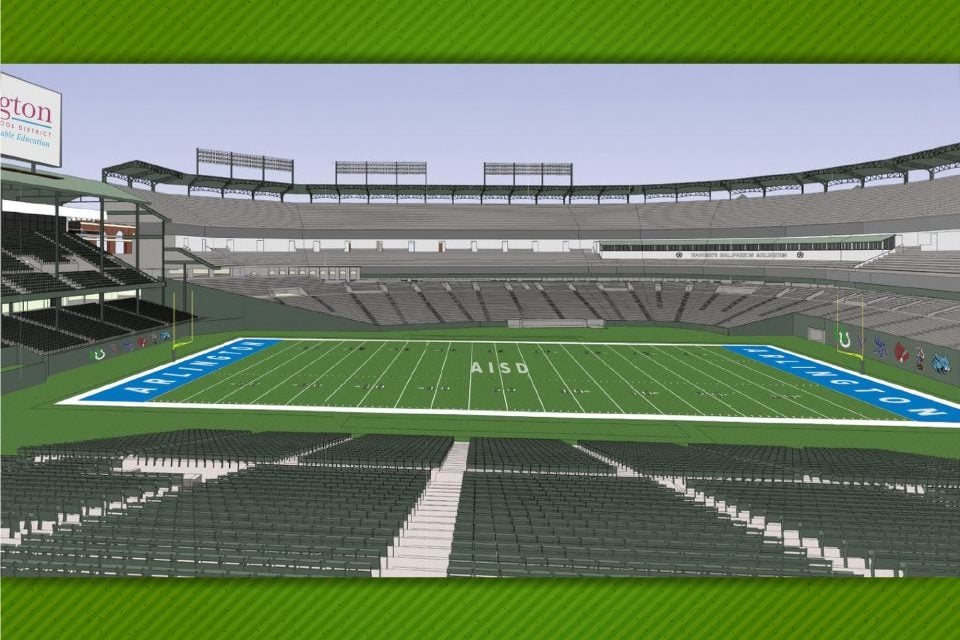 Ticket and Parking Information
Arlington ISD varsity football games begin Thursday, and there are some things you need to know before you head out to root your teams on.
Find all schedules here.
Games at Globe Life Park
With all six Arlington ISD football teams playing games at Globe Life Park this season, fans need to know some key things. First, all seating at Globe Life Park is reserved seats only. Everyone must have a ticket, and tickets are only available online through TicketSpicket.com.
Fans must also wear masks to enter the stadium. Parking for Globe Life Park is in lots D, E, L, M and N. For visiting teams, enter through the first-base entrance at the corner of Ballpark Way and Road to Six Flags. For home fans, use the home-plate entrance at the corner of Road to Six Flags and Nolan Ryan Expressway.
Globe Life Park also has a no bag policy in place, and no passes are accepted.
Games at Cravens and Wilemon fields
For all games at Cravens Field and Wilemon Field, all seats are general admission and everyone requiring a seat must have a ticket. Mask are also required and fans must social distance themselves. No passes are accepted at either stadium as all tickets are purchased online.
All parking at Cravens Field will be in the lot north of Lamar High School. Everyone will enter through the north entrance of Cravens Field.
Home parking at Wilemon Field is located on the north side of the stadium, which is also where the home entrance is. Visitor parking is on the east side of the stadium, which is also where visiting fans should enter.