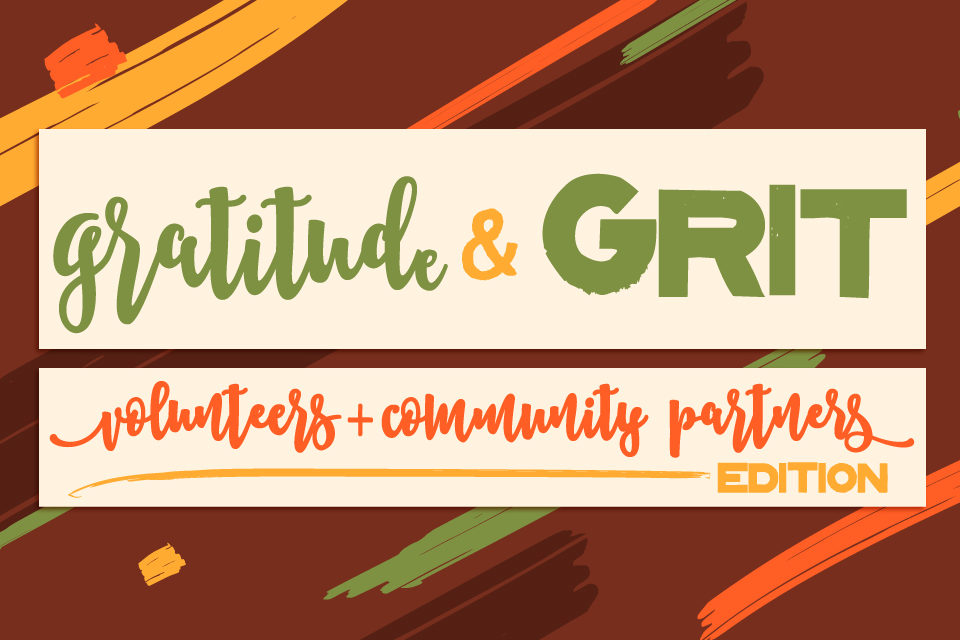 Volunteers and partners met Covid's Challenges
Imagine what 2020 would have been like for the Arlington ISD without great community partners and volunteer support.
The district would rather not.
In a year like no other, the district's partners and volunteers have supported the district in ways no one could have imagined before 2020. Whether it was putting on food drives or making sure the Class of 2020 had a memorable graduation, or finding new ways to volunteer at school, the district has had the support.
It's made a huge difference.
"People have stepped up," said Aaron Perales, the Arlington ISD director of parent and community engagement. "It's almost like COVID has helped them focus on how they want to support the district. Whether it's been community outreach, new community outreach organizations or our PTAs, they've been there every step of the way. It's been comforting knowing we continue to be blessed."
The help has come from everywhere, too. Parents organizing food and school supply drives. Community partners like General Motors donating masks for staff and students to wear. The Dallas Cowboys continuing with their tradition of offering up AT&T Stadium for the annual Back to School kickoff. Before that, the Cowboys made for a high school graduation no senior will soon forget by donating the stadium's use for the Class of 2020 graduates.
Then, organizations like Arlington Charities have worked overtime to make sure families in need have food when they need it. And the Sunrise Rotary, which is still working to make sure students at Anderson and Thornton elementaries have the Christmas stocking they typically donate before the winter break. Or the Center for Mexican American Studies at UT-Arlington, which did a drive-thru pickup for PPE for Arlington ISD students and families.
The list of volunteers and partners goes on and on and on.
"Amazing," Arlington ISD superintendent Dr. Marcelo Cavazos said of the support. "We talk a lot about the importance of an engaged community, and this year it's never been more important or more evident. The help we've had from our volunteers and community partners has been invaluable. We've leaned on them in 2020 more than ever, and they've answered the call every time we've needed help."
The pandemic has just added to the challenges. But the support has continued throughout the year. In the past, Arlington Charities has focused most of its attention for Arlington ISD on families in transition.
But this year it helped organize food drives at Fielder Church and AT&T Stadium. Arlington Charities also has time set aside every week to ensure Arlington ISD families in need have food.
"You see what a lifeline it is for a lot of families, especially when kids are at home all day," said Deb Coppola, the executive director of Arlington Charities. "We see so many families coming to us that haven't asked for assistance before. It's a whole new experience for them. I can only imagine how difficult it is. The feedback we're getting is 'Thank you so much.' They're really appreciative that we make it as easy as we can to get them the help they need."
District volunteers have been able to provide the district support this year, too. Since March the campus contact has been limited, but that doesn't mean volunteers haven't been ready to help. Perales said the district is still getting volunteer applications in and processing them.
There's always work that can be done. It's just now that work is done virtually or behind the scenes.
"It's big that we continue to appreciate our volunteers," Perales said. "They are sharing their time and supporting our students. Just as we all have to reimagine how to work in a virtual world so have our volunteers. They've worked hard to stay engaged in the midst of our COVID challenges."