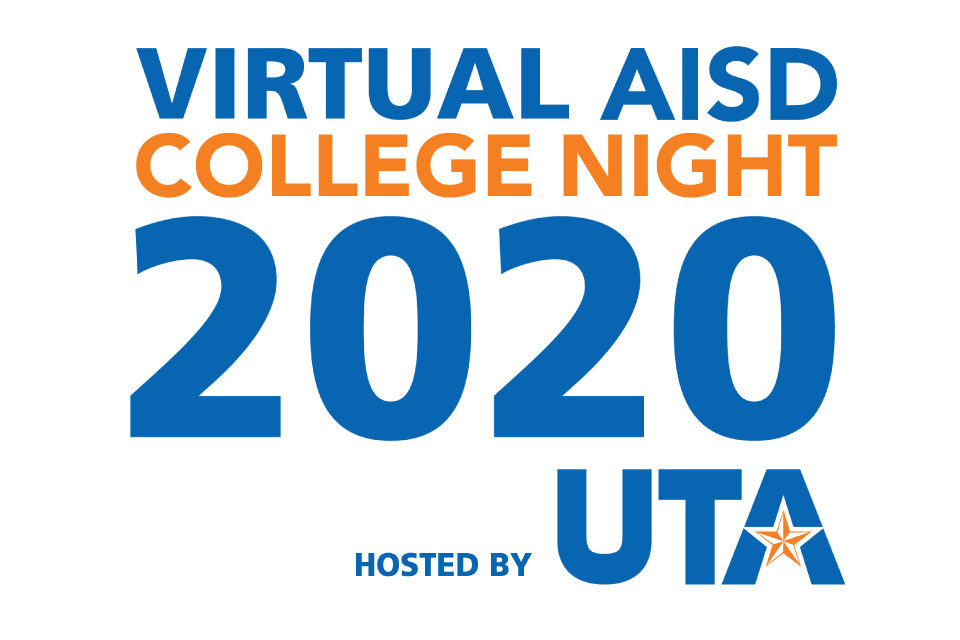 Students speak with college recruiters from across country
Arlington ISD juniors and seniors are supposed to be visiting colleges like Texas A&M and Stephen F. Austin right around now, but the COVID-19 pandemic put a stop to that. The solution: do a virtual tour.
It's not the same thing, but what is right now?
Seniors with higher-education aspirations are now listing college choice as the latest educational puzzle to be solved.
A rite of fall, usually in late September, is Arlington ISD College Night held at the Mavericks Activity Center on the UTA campus. Students are able to do quick-hit visits to booths of 250 or so universities, junior and community colleges and military institutions. With so many schools in one spot, the fair works well for students yet to decide on an educational destination for the fall.
For those with a shorter list in mind, or just one, they could plant themselves at those booths and absorb as much information as they can.
College Night goes virtual
Of course, Arlington ISD College Night is yet another pandemic casualty. The fair was still held but conducted virtually.
"Yes, we have a lot going on," said Telisa Brown, director of Arlington ISD's guidance and counseling department. "But kids need to continue to plan for their future."
Part of that planning is going full steam ahead with college choices even though they aren't quite sure what that experience will look like.
This year's fair wasn't nearly as hands-on, but students were able to log on with a User ID and Password and engage with colleges. Once in, they saw pages full of institutions and simply had to click on them to view recorded presentations and informational sites on things most on student minds: academic majors offered, enrollment numbers, cool amenities like recreation centers, sports teams and, of course, the all-important tuition and fees. (The site will remain up indefinitely).
Students who participated on Sept. 25 also had the option of speaking with recruiters in real time, just as they would in person.
The list included most Texas universities and a number of out-of-state schools like Clemson (South Carolina) and Butler (Indiana) and specialized institutions like the Illinois Institute of Technology, Berklee College of Music and the Aviation Institute of Maintenance.
Recruiters offer students advice
"College fairs are great and necessary," said Brown. "We encourage students to attend because it's such a wonderful opportunity to seek advice and learn about the action they need to take to better prepare themselves for entering college. Even if it's virtual you can still get your questions answered."
Indeed. Asked about class sizes, the Abilene Christian University recruiter answered, "Great question! Our classes average at about 25, so probably pretty similar to a high school class depending on where you go to high school!"
When asked about ACU's Christian roots, the recruiter wrote back, "We hold the name Christian very near and dear to our hearts. Students have to attend chapel and take five Bible classes over their four years of college."
Then she added, "I was a student at ACU and always felt safe, welcome and uplifted!"
A University of Kentucky recruiter named Amanda even added that due to COVID, universities budgets are being stretched, so she suggested applying early since "there are limited scholarship funds."
Michigan State's recruiter gave even more specific advice: "Don't write your college essay about your life in COVID. Everyone will be doing that and you might want to tell us about you in a different way to stand out."
 As for college visits, the recruiters told students to do the virtual tours, look at all the information on hand and even make connections with not just college representatives at the universities but deans and other staffers in the departments of their chosen majors.
Some recruiters suggested checking college websites to join information sessions and emails lists, and certainly follow them on social media. One rep mentioned online college websites YouVisit, Campus Reel and Niche for information.
So far colleges are embracing the we-are-in-this-together mantra, telling students that they recognize the rather odd times and will take the challenges into consideration when evaluating academic credentials or even how students spend their time.
Some were told to take a step back and give themselves permission to do what's best for them.
 "It's tough, we know," said Brown. "I have an 11th grader who is an athlete. That's another issue. You have those who want to be recruited. This is the time you do that. So, I tell everyone what I tell him: get a feel for a college and see what's a good fit. They have to be creative in finding ways of exploring colleges. Go ahead and Zoom college representatives.
"The bottom line is that college fairs are great. They are a wonderful opportunity to seek advice and learn about what they need to take to better prepare themselves for entering college. That's still the case, even though it's a virtual experience. It's a good start but just a start."