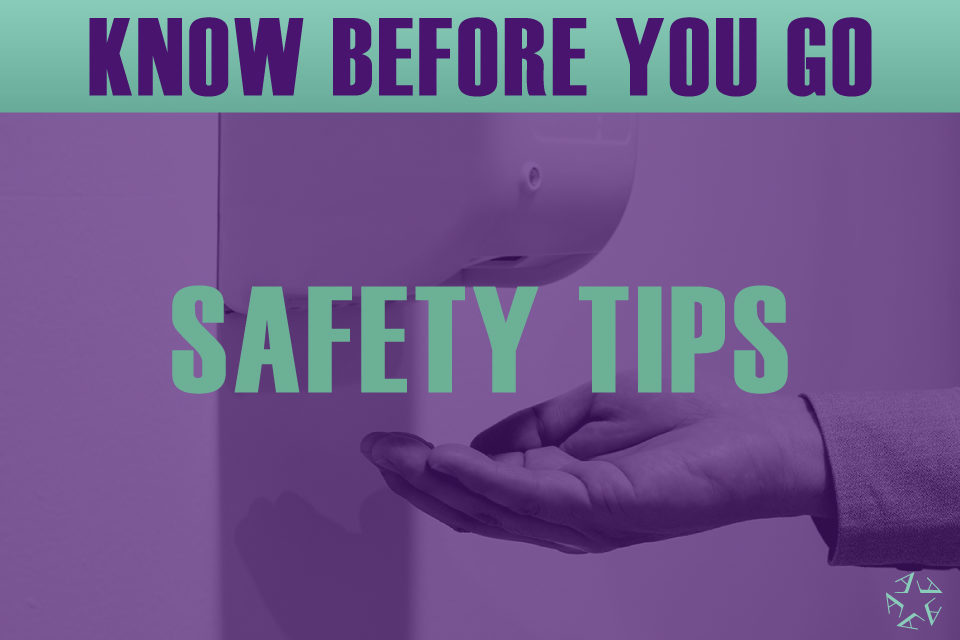 Safety Protocols for Going Back to School
We're heading back to school in the Arlington ISD Monday for in-person instruction. We want you to stay healthy, so here are the safety protocols you need to Know Before You Go.
1. Daily health screening
Before you leave for school, you or your parent needs to complete the daily health screening. Your parents or guardian will be emailed the health screening survey early each morning or you can access it through the QR code here. You'll need your student ID to start the survey, and then you will answer a couple of questions about how you are feeling. If you don't do the survey before you leave for school, you'll have to do it at school, outside, before you can enter the building.
2. Temperature check
The first thing to do when you arrive at school is get in line to get your temperature checked. It's required before you can go inside the school.
3. Wear your mask
The best way to keep yourself safe from COVID-19 and protect your friends and teachers is to wear your mask. If you're in grades 1-12, face masks are required whenever you're at school and they are encouraged for Pre-K and kindergarten. Masks are required on the bus, too.
4. Social distance
It might not always be easy to social distance, but do your best to stay six feet apart from everyone else. Go with air high fives and air fist bumps instead of hugs and handshakes this fall. If you ride the bus, do your best to social distance on your rides to and from school, too.
5. Hand sanitizer
Wash your hands and use hand sanitizer often. You'll have to use hand sanitizer whenever you enter the school building and whenever you change rooms. And be sure to wash your hands before you eat and after you use the restroom.
Learn more about how Arlington ISD students and staff will be returning to class on the Return to School page at AISD.net.