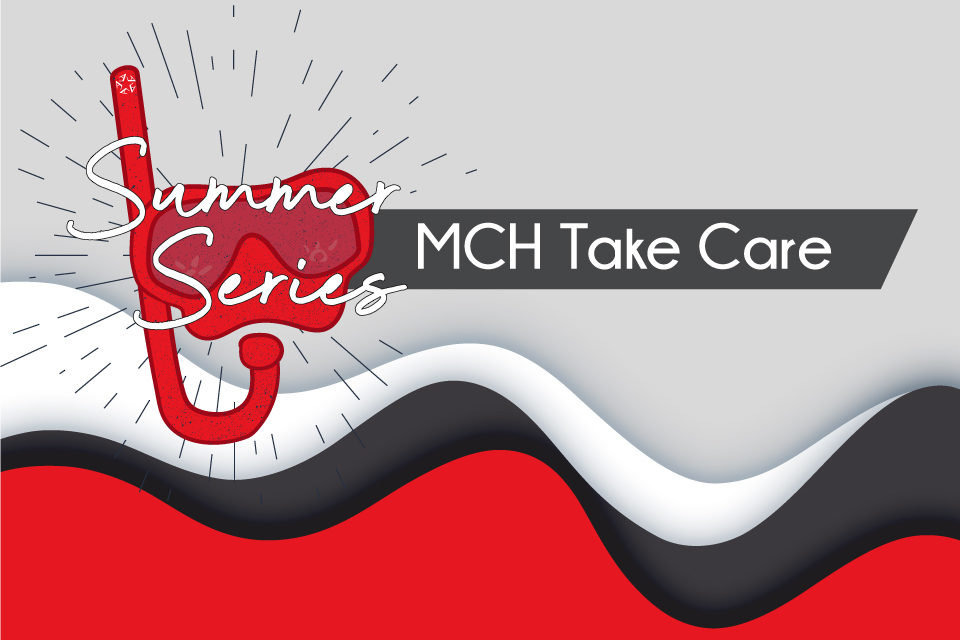 Medical City Healthcare Take Care Initiative a Healthy Guide for Parents
Have fun. Safely.
That's the latest rallying cry in our new COVID-19 world where we're aching to venture outdoors and visit with friends but have to be careful to remain healthy.
Now that summer break is here, there's an added dimension to safe fun that has little to do with a rampant, raging virus. It is about doing fun things in a safe way. Period.
Drowned out a bit due to the coronavirus crisis are the usual safeguards we must take during the summer months of school break, gatherings and vacations. When Dr. Phillip Ewing, a pediatric emergency medicine physician at Medical City Healthcare, talked about fireworks recently on an MCH video he wasn't seeking to be a buzzkill by saying handling fireworks "ought to be left to the pros."
He spoke of how the lavish fireworks displays we see during July 4th celebrations are indeed enjoyable. However, he warned of the dangers of basic firecrackers and particularly sparklers, which many parents think are fine for kids to play with.
"They aren't," Dr. Ewing said in a video that lasts only a little over a minute but packs a treasure trove of information about not just the handling of fireworks. Also included, are the risks of too much sun (use suntan lotion, wear proper clothing, limit activity to 15, 20 minutes, tops) and the hazards of swimming pools.
"It's time to put the phone down," he said, talking directly to parents and guardians with young children in swimming pools. "Ignore what's on the grill. Watch the kids for safety's sake."
Take Care Videos are for Everyone
The video is one of many informational advice reports supplied by Medical City Healthcare experts. Called Take Care, the videos feature new entries each week tied to its summer-long initiative. The brief videos are accessible to Medical City Healthcare's social media channels and through the Take Care section of its website. They offer worthwhile guidance on a variety of health and wellness topics from identifying the signs of a heart attack to creating a well-stocked first-aid kit for handling everything from instant ice packs for swellings and inflammation, ear drops for swimmer's ear, and aloe vera to soothe those bothersome sunburns.
"With all that fun comes an increased risk of accidents and injuries," said Adam Walthall, a nurse and injury prevention coordinator. "With a well-stocked first-aid kit, you are prepared."
Take Care isn't just for young students, either. Oncology nurse Brandy Meierhofer discussed cancer screenings – when, for instance, it's time to screen for cervical cancer (age 21), mammograms for breast cancer (ages 40 to 45), colon cancer (around age 45) and those who might be at a high risk for lung cancer (age 55.)
Meanwhile, Dr. Blake Staub, a neurosurgeon in the hospital's spine unit, shares his advice about strengthening your back to help prevent long-term injuries.
"Stretch beforehand," Staub said. "And do planks. Planks are best. You are getting all the strength benefits without moving the joints at all. It's the best exercise you can do to develop a solid base and allow you to start up activity again without suffering pain."
He's also high on walking and swimming, both of which exercise your core without the pounding of, say, running.
The video series manages to help viewers cope over the summer, keep kids engaged, and remember that COVID-19 is still very much an issue.
"We know social distancing remains important," Straub said before tuning out. "But it's safe – and necessary – to get back outside and move."