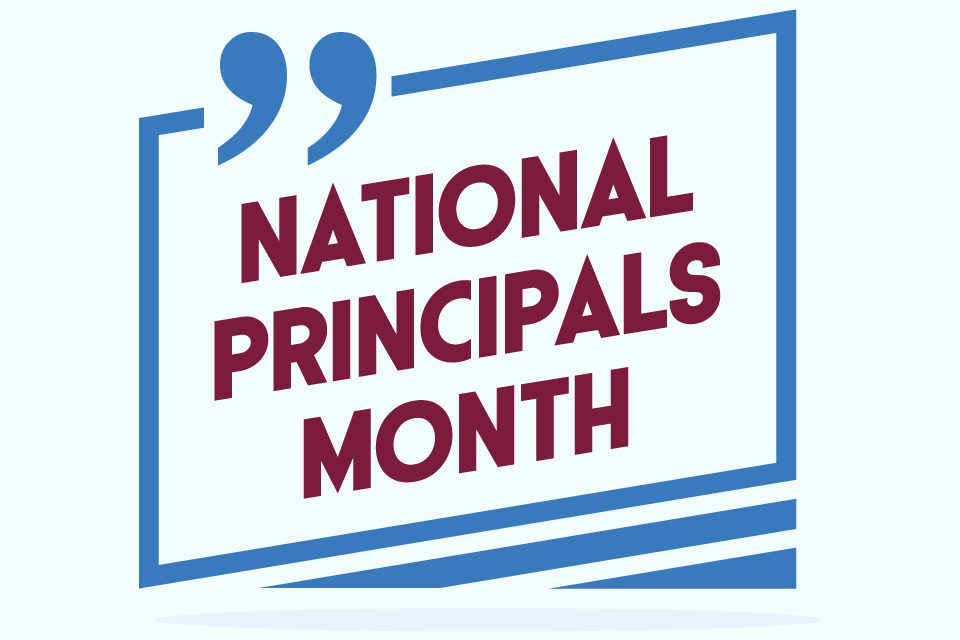 Arlington ISD principals share their thoughts during National Principals Month 
October is National Principals Month, and the Arlington ISD is fortunate to have outstanding campus leaders. We wanted to hear their thoughts on being a principal so we're asking them questions throughout the month. Here's part two.
〉What's the most challenging part about being a principal?
"Every day is different! Helping families can be hard."
– Mary Helen Burnett, Dunn Elementary
"The most challenging part of being a principal is managing time so that everyone gets 100% of you all of the time."
– Leigh Adams, Morton Elementary
"I absolutely love my job as a school principal, but to be honest at times it can be very challenging to balance and juggle all the tasks we face and 'be there' for all the people we serve. I wish I had more of 'me' to go around! Principals all do our best to fulfill the demands of the job."
– Katiuska Herrador, Jones Academy
"The most challenging part about being a principal is making the hard decisions that, at times, are not the most popular. I have learned it is all in the delivery and if there are strong relationships and a strong sense of pride and community, the staff will support it."
– Shelly Osten, Miller Elementary
"Balancing time with students, teachers and parents while addressing the business of running a school."
– Dawn Zdrojewski, Johns Elementary
"When you become a principal, you figure out really quickly that your job is to manage a million things all at one time, remember anything and everything anyone tells you, and be ready to answer whatever crazy question that may come up at any moment. But most importantly, always know the names of your students. This is the challenge of the principalship!"
– Katina Martinez, Short Elementary
"Being a principal is like trying to make a one-man band sound like a symphony."
– Andy Hagman, Lamar High School
"The most challenging part of being a principal is balancing time with work and personal life. I like to get things done as soon as possible. I have learned that some things can wait, and I need to stop at a particular time. I am still working on mastering this skill. I enjoy spending time with my family. If I have something planned with them, I do my best never to change plans. Oh, I also never miss my time for the gym – that is a priority"
– Juan Villareal, Sam Houston High School
"I am an early riser, often before 5 a.m. Therefore, I am an early to bedder. My teachers can't imagine that I am asleep at 9 most nights. They often have to decode misspelled texts I type in response with no glasses on while half asleep."
– Stacey Maddoux, Ashworth Elementary
"The work is never finished. There will always be more to do. We stop and celebrate our collective efforts and cheer for the successes of students, and then get back to work because our work matters every day, all day.  We must be at our best every day, all day."
– Dr. Matt Varnell, Gunn Junior High
"The most challenging part of being a principal is finding a balance between managing change/challenging others to grow and maintaining a positive climate."
– Christi Wilks, Burgin Elementary
"Learning everyone's names! I used to take a lot of pride in knowing students' names. However, junior high kids like to stay invisible, so it's super hard to learn and remember each student. Then, when you finally do learn names and faces, they move on to high school anyway. This year is easier because there are fewer kids, but I know once they take their masks off, I'll have no idea who they are again."
– Stacie Humbles, Young Junior High
"The most challenging part is taking everything that comes to the campus and continue to make sure we have one consistent message and focus for staff."
– Dr. Angela Smith, Boles Junior High
"Recreating school in COVID-19!  Reinventing every single procedure and protocol. Thank goodness we didn't do it alone! I thank my team every day."
– Catherine Claiborne, Nichols Junior High"
"The most challenging part about being a principal is managing all of the different tasks well so that I truly do make time for the things that are the most important, supporting teachers and students."
– Glen Brunk, Farrell Elementary