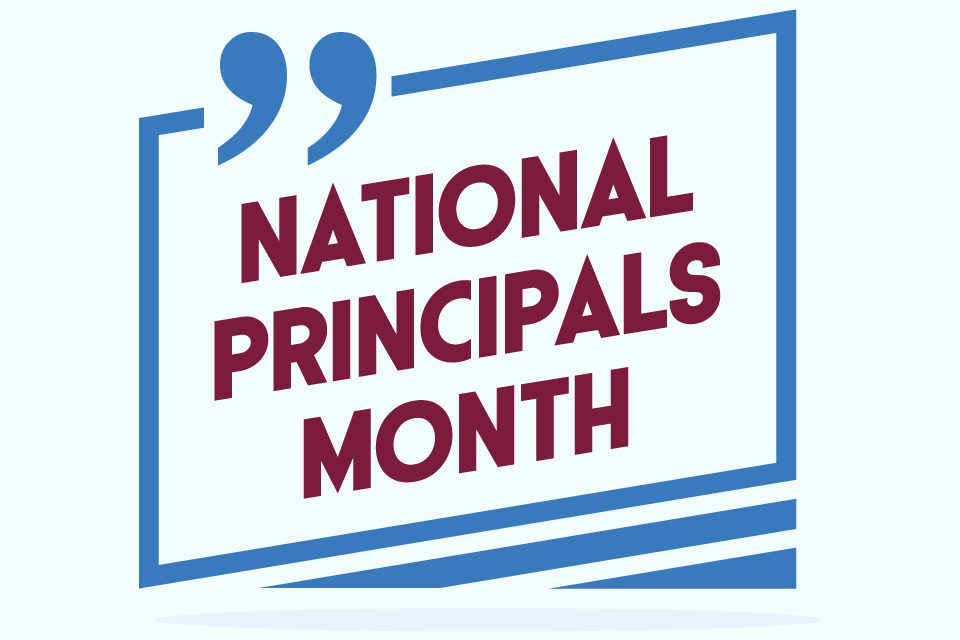 Principals sharing their thoughts all month
October is National Principals Month, and the Arlington ISD is fortunate to have outstanding campus leaders. We wanted to hear their thoughts on being a principal so we're asking them questions throughout the month. Here's part one.
〉What's the most rewarding part about being a principal?
"The giggles! I love laughing with the students. When I jump into the morning wake up dance with them, or act silly, the students do not expect it. The laughter that comes from them is so genuine and sweet!"
– Dawn Zdrojewski, Johns Elementary
"I used to think I made a difference when I was in the classroom, but after becoming a principal, I see that my impact is so much more far reaching that I ever thought possible. That makes my job rewarding every day knowing that I impact the lives of my students, their parents, my staff and the community!"
– Katina Martinez, Short Elementary
"Knowing every day that my work and efforts are valuable and can positively affect thousands of people."
– Andy Hagman, Lamar High School
"The most rewarding part of my job is coming to work to help our students and staff. It is rewarding to know that we can work together as a team of administrators, teachers, parents and students to provide the best opportunities to experience success during these unprecedented times. The best part of our ZOOM calls is that we can always mute someone when we do not want to hear from them anymore — just kidding."
– Juan Villareal, Sam Houston High School
"Seeing the joy in both the students' and teachers' faces when they got to be together again for learning in the building."
– Stacey Maddoux, Ashworth Elementary
"The most rewarding thing about being a principal is seeing your 'class' excel.  As a teacher, I loved building community in my classroom. We would learn to work together, take care of each other, work diligently to learn and practice the skills until they were automatic. Even though my title is a principal, I consider myself a teacher. We work to build community across the entire campus, take care of each other, invest in our academics, and support each other when times are tough."
– Dr. Matt Varnell, Gunn Junior High
"The most rewarding part about being a principal is the kids, definitely the kids! It felt like Christmas morning as they pulled up on the first day of face-to-face instruction. I missed them so much!"
– Christi Wilks, Burgin Elementary
"I really like watching teachers in their element. I love being around kids, but really, it's about the teachers for me. They work so hard and pour so much into their craft. When they are on top of their game, their kids are too. It's inspiring to watch and it makes me want to work even harder for them."
– Stacie Humbles, Young Junior High
"I love seeing and interacting with the students every day. I also love being able to support my staff members in being their best."
– Dr. Angela Smith, Boles Junior High
"When teachers are inspired, and they turn around and inspire kids. And that leads to kids talking about a cool learning experience, a club they joined, a book they read, a game they played, something new they learned, a sense of pride they felt, a sense of purpose they felt. When the whole school is buzzing with connections – connections in learning and connections with each other. That's the best!"
– Catherine Claiborne, Nichols Junior High
"Every day is different! Helping families is the best."
– Mary Helen Burnett, Dunn Elementary
"The most rewarding part of being a principal is being able to serve the learning community in a variety of ways. I am fortunate to have the opportunity to collaborate with all stakeholders as we come together to help our students develop academically, socially and behaviorally. I also thoroughly enjoy students' artwork, as they are incredibly kind in drawing you with 'on-point' hair and as a relatively slim stick-figure."
– Nidia Zaravar, Corey Academy