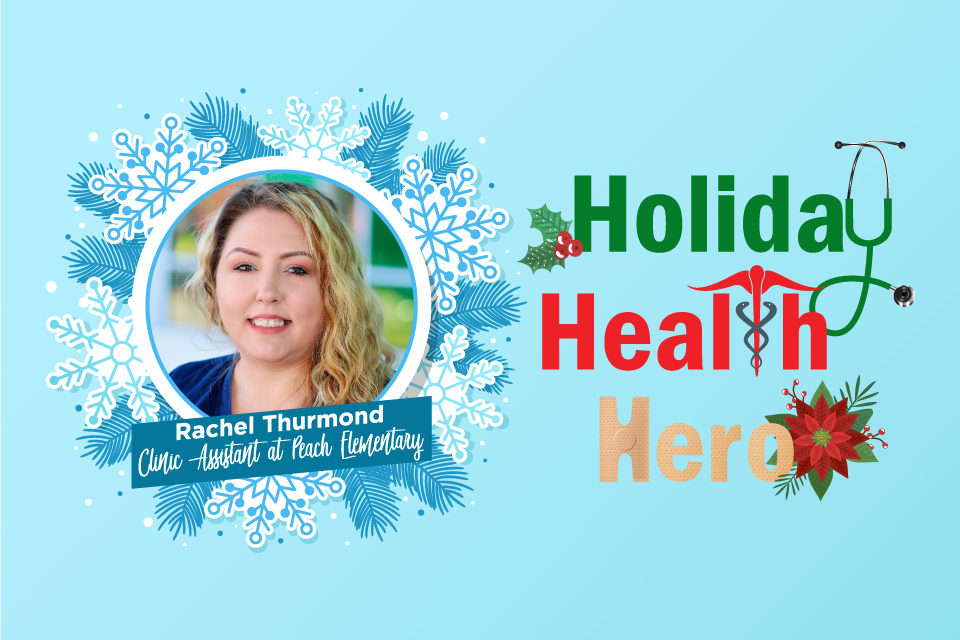 Clinic assistant believes job is 'to protect children'
The Arlington ISD wanted to take some time over the winter break to honor a group of employees that has been thrust into the spotlight in 2020 like no other year before, our health workers. So we've decided to celebrate our Holiday Health Heroes by spotlighting several of them. Today we're talking with Rachel Thurmond, the clinic assistant at Peach Elementary. She's been with the district since the start of the 2016 school year.
〉What's been the most rewarding part about working through the pandemic?
The support from my nurse and administration team when it comes to any decision regarding the pandemic.  
〉What's been the most difficult part about working through the pandemic?
Not being able to comfort and interact with the students as once before.  
〉What's been the biggest adjustment you've had to make throughout this time?
Enforcing more safety protocols throughout the building and increasing flexibility. 
〉When the stress of the job gets to you, what have you done to cope?
Luckily, I have been blessed to work alongside a great co-worker, teammate and nurse, Lakendra Dickerson, whom I can lean on at any moment if needed.  
〉What have you learned about yourself working in the Peach clinic though all of this?
How resilient I really am to maintain a healthy and safe work and home life throughout the pandemic. 
〉Do you consider what you've done this year as heroic and why or why not?
I feel this is my job to protect the children as much as possible despite the illnesses at hand; however, this pandemic is something I don't think any healthcare worker was prepared for.  
〉What are you looking forward to most during the winter break?
The time that I will be able to spend and enjoy with my family.