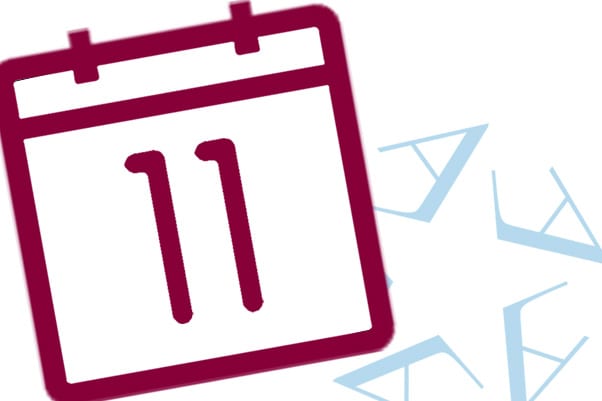 The Arlington ISD is reviewing options for the 2019-2020 calendar and wants your input through our District Calendar Survey . The district calendar committee and administration reviewed several considerations and created three options. Considerations include more planning/professional development time, ending school in May for students, maximizing the use of operational minutes, and early release for planning at the elementary level and for exams at the secondary level.
There are three options included in the District Calendar Survey for your review. Please complete the survey by selecting the one calendar you would like to see adopted by the school board. Please note, the calendar ultimately selected will serve as a model for the 2020-2021 calendar. This survey will close at 11:59 p.m. on Sunday, Nov. 11. You are receiving a unique link to complete the survey; please do not share this link with others. If someone didn't receive an email, they can contact arapaport@gibsonconsult.com to get a voting link.
El Distrito Escolar de Arlington está contemplando opciones para el calendario escolar 2019-2020 y desea saber su opinión. El comité de calendario del distrito y la administración revisaron varias consideraciones y crearon tres opciones. Las consideraciones incluyen más tiempo de planificación y/o desarrollo profesional para los maestros, terminar el año escolar en mayo para los estudiantes, utilizar al máximo los minutos de funcionamiento y salida temprana para los días de planificación en el nivel primario y para los exámenes en el nivel secundario.
Hay tres opciones incluidas en esta encuesta para su revisión. Complete la encuesta seleccionando el calendario que le gustaría ver adoptado por la Mesa Directiva. Tenga en cuenta que el calendario finalmente seleccionado servirá como modelo para el calendario escolar 2020-2021. Esta encuesta se cerrará a las 11:59 p.m. el domingo, 11 de noviembre. Usted está recibiendo un enlace único para completar la encuesta; por favor no comparta este enlace con otros. Si alguien no recibió un correo electrónico, pueden comunicarse con arapaport@gibsonconsult.com para obtener un enlace de votación.