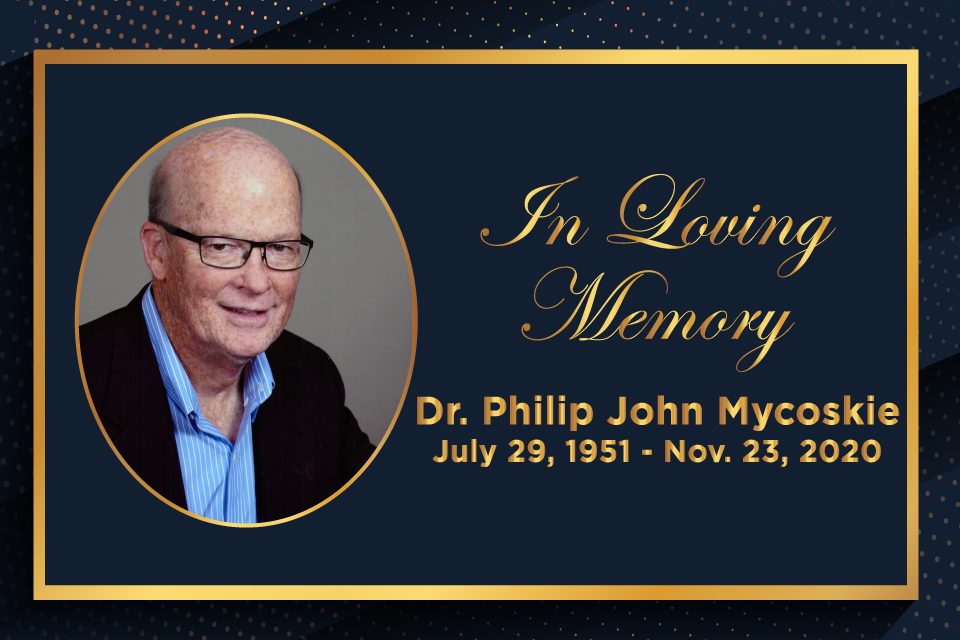 Former Arlington ISD Board of Trustees president Dr. Philip John Mycoskie died last week at 69.
Mycoskie was a fixture in the Arlington ISD, serving on the board from 1998 to 2005, including serving as the president from 2003 to 2005.
In addition to his work on the board, the longtime physician in Arlington spent time as the team doctor for both the Martin and Lamar high school football teams.
"Dr. Mycoskie had a huge impact on the Arlington ISD in his time with the district," Arlington ISD Superintendent Dr. Marcelo Cavazos said. "Whether it was working to make the district better or working to take care of our students, he could always be counted on and put students first. He was always about our district and the city, and he will truly be missed."
Mycoskie grew up in Arlington, attending district schools from kindergarten until graduating from Arlington High, where he also played basketball.
After graduating from Arlington, Mycoskie got his bachelor's from Southern Methodist University and then studied medicine at Texas Tech. He did his residency at John Peter Smith and other Fort Worth affiliated hospitals.
Mycoskie was a private practice doctor for 33 years and spent 25 of those on the teaching staff for the John Peter Smith Orthopedic Residency program. He also volunteered at Arlington Urban Ministries and the Open Arms Health Clinic. He was a member at Trinity United Methodist Church.
Mycoskie is survived by his wife Diane, as well as three sons, Chris, Kevin and Craig, and two stepdaughters, Kristin Plohg and Stephanie Girolamo. All five attended Lamar High School. He also had six grandchildren.
A memorial service is pending due to gathering restrictions.