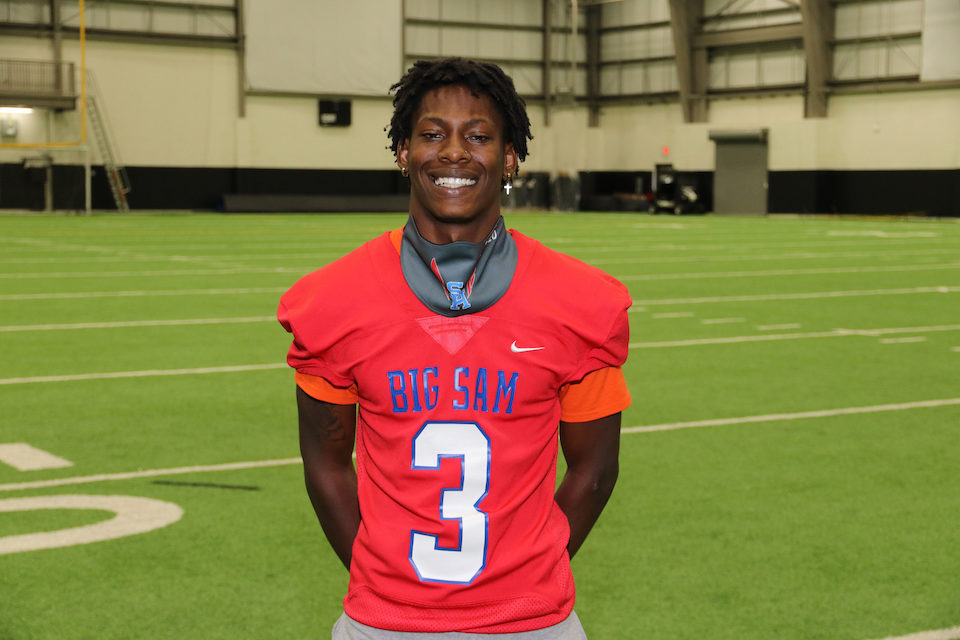 Sam Houston High Player to be Featured at Halftime on NLF's Monday Night Football 
It's been a big couple of months for Sam Houston High School senior football player Javione Carr.
Last month Carr committed to play college football at Arizona, where he plans to major in medicine.
Last Friday he had 22 tackles in a win for Sam Houston.
Both of those were certainly big events, but nothing like the exposure he'll get Monday night during the Dallas Cowboys game against the Arizona Cardinals. That's because he'll be featured during halftime of the Monday Night Football game.
"It was an amazing experience," Carr said. "These are the opportunities you want to have. It's great to see what football can do for you."
Carr is part of a segment called NFL Generations, a league initiative that pairs NFL stars with youth football players in the hometown of the NFL team hosting the Monday night game.        
With the relationship the Cowboys have with the Arlington ISD, pairing a Dallas player with an Arlington ISD player was a natural fit. Each district school submitted a name and Carr was selected.
Carr spent part of his Wednesday on a Zoom call with Dallas defensive lineman Demarcus Lawrence. The two watched highlights of each other and Lawrence gave Carr tips based off the clips.
"There was such good feedback, good dialogue," Sam Houston head football coach Anthony Criss said. "The producers sent me something and said he was a natural. The kids understand it's Monday Night Football. They might not watch football on Sunday, but this is Monday Night Football."
Carr has talked with Lawrence before. In the summer of 2019 Arlington ISD teams were part of a camp that visited the Cowboys. Carr's group leader at the camp was Lawrence.
"It was like talking to a friend almost," Carr said of the interview.
It was also a good learning lesson for Carr. While he'll be studying medicine in college, his dream is to be like Lawrence and play in the NFL one day. Lawrence talked to Carr about his tackling techniques and safety on the field in tackling. Twice during last week's Sam Houston game Carr's helmet came off while he was making a tackle.
"It's really neat when you have a pro going over your high school plays and telling you how you can get better," Criss said.
Carr is from California and grew up a fan of the Seattle Seahawks. But the Cowboys are growing on him, and the Monday night experience didn't hurt that. He said he's heard from a lot of people on social media since he found out about it.
Carr and his family won't be at the game Monday night, but they are marking the special occasion by going out to dinner and watching the game. They'll pay more attention to halftime.
"Everyone was really excited," he said. "We're going to go out and celebrate."
The Dallas Cowboys take on the Arizona Cardinals on Monday, Oct. 19. The game will be broadcast on ESPN with kickoff at 7:15 p.m.