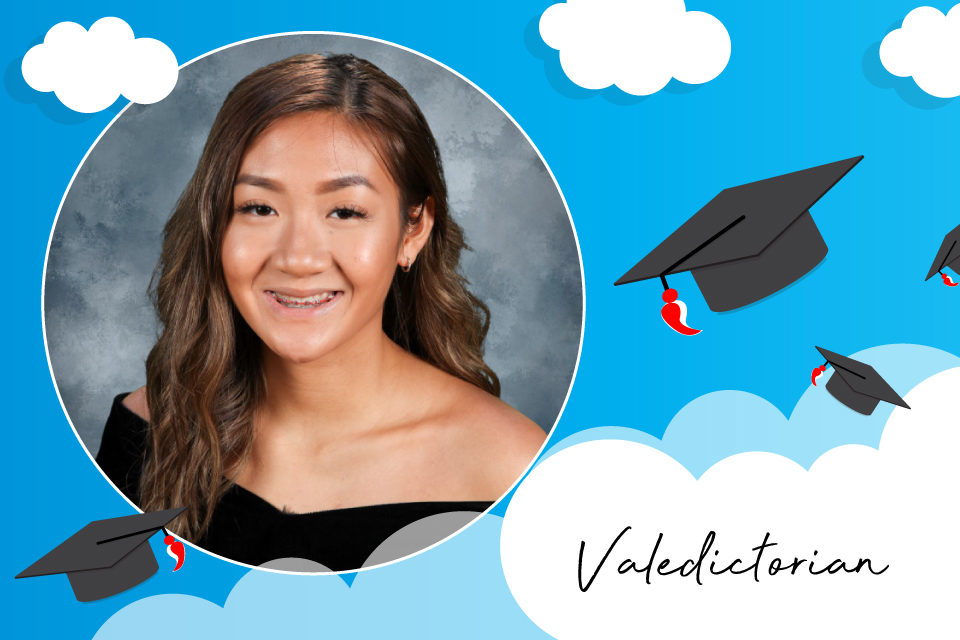 Arlington ISD Congratulates Madison Nguyen As Valedictorian For Sam Houston High School's Class Of 2020
In the weeks leading up to Arlington ISD graduations June 5, 6 and 7 at AT&T Stadium, we will be celebrating the Class of 2020 valedictorian and salutatorian for all seven Arlington ISD high schools.
Four Questions with Sam Houston High School Valedictorian Madison Nguyen
College attending: University of Texas at Arlington
Intended major: Nursing
Attended Arlington ISD schools since: Pre-K
What have you learned about yourself through the COVID-19 closure?
I learned that I can do anything if I put my mind to it. At first, I wasn't motivated to do my work because I didn't have the support system of my friends and teachers, but I did it anyway because I was focused on my goals, which takes graduating high school to pursue them.
What have you learned about education through the COVID-19 closure?
I've learned that education can be pursued through various platforms if the student has the motivation and perseverance to go through with it. However, school before was easier to deal with because of the environment we were surrounded by: one-on-one with teachers and friends to get through it with.
What meaningful moment, lesson or memory will you take from the COVID-19 closure?
A thing that I will take with me from this closure is to not take things for granted. Before this closure, I took regular school for granted. During the closure, I realized how grateful I should have been being able to go to school and surround myself with friends and staff that truly believed in me. It was great to have that support system within your school.
What advice would you give underclassmen or younger students about education and their future?
Education is important because it allows you to better understand the way the world works. Knowledge is power, and it can open up a plethora of pathways for you in the future. No matter what road you go on, education is in your back pocket steering you. We have built our lives up with the power of education because it is something that will always be needed. Use your education. Do not take advantage of it because it will be the thing that you hold onto when you set yourself out into the world.