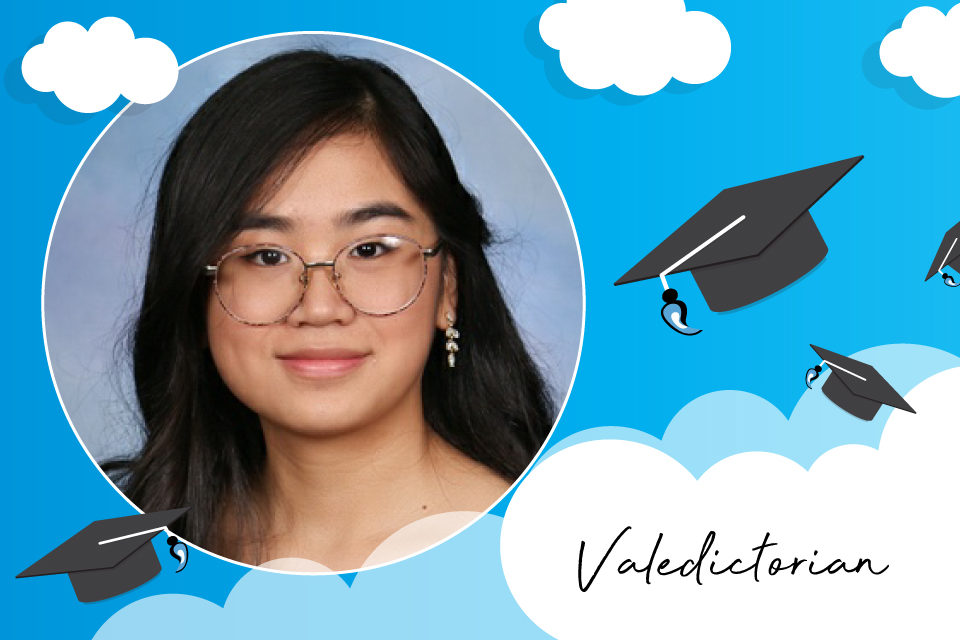 Tracy Nguyen Honored as Seguin High School's Valedictorian for the Class of 2020
In the weeks leading up to Arlington ISD graduations June 5, 6 and 7 at AT&T Stadium, we will be celebrating the Class of 2020 valedictorian and salutatorian for all seven Arlington ISD high schools.
Four Questions with Seguin High School Valedictorian Tracy Nguyen
College attending: University of Texas at Arlington
Intended major: Aerospace Engineering
Attended Arlington ISD schools since: Pre-K
What do you want to do when you finish college?
I plan on continuing my relationship with Lockheed Martin (I am currently an intern) and land a full-time job there after I graduate.
What have you learned about yourself through the COVID-19 closure?
During this closure, I have learned that I needed some time for myself. Before this closure, I would attend school and my internship during the weekdays, and on the weekends, I would go to work. I rarely had time for myself. Since I have plenty of spare time now, I enjoy going on walks outside, baking and finding new hobbies for myself.
What meaningful moment, lesson or memory will you take from the COVID-19 closure?
One meaningful memory I got from this closure was baking cookies and cake with my family. Since my parents were temporarily unemployed during the closure, we decided to have a baking contest and it was a great time for us to bond.
What's your advice for underclassmen or younger students about education and their future?
My advice to them is to do their best to not slack off. I know it's hard to continuously work and study every day but in the end it will be worth it. Don't take your education for granted. Every time you slack off, you'll end up falling behind and end up having to work harder than you need to in order to catch up. Try to work at a steady pace so you don't stress yourself out when assignments start to pile up. Pacing yourself will eventually be a great skill to have in your future career.