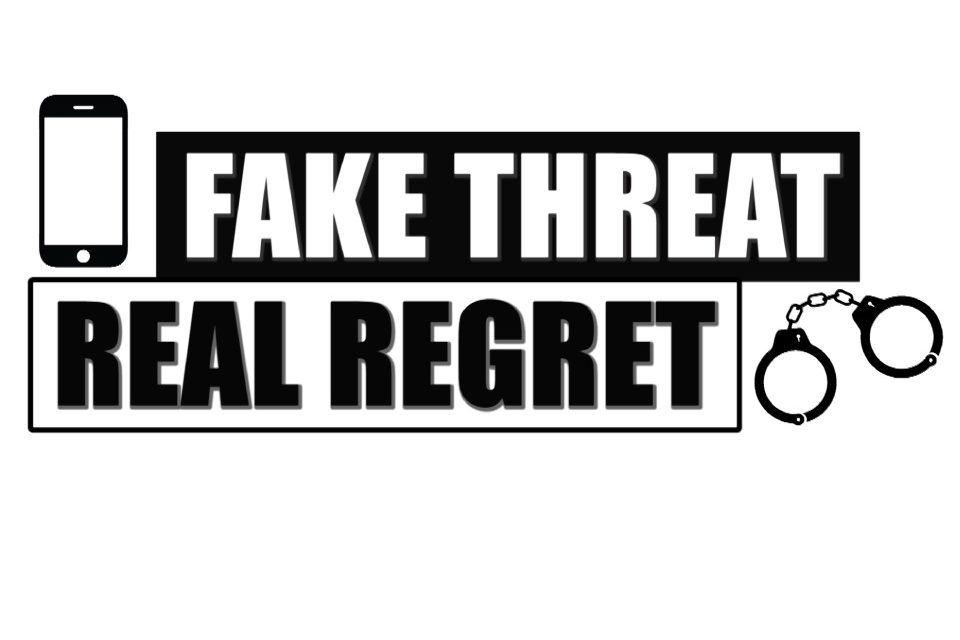 The number of fake threats against schools is staggering.
In 2019, Tarrant County Crime Stoppers investigated 183 fake threats against schools. From those 183 tips, the Arlington Police Department made 22 arrests with charges of a terrorist threat, with half of those being junior high-age students.
The threats put fear in students, teachers and parents. Additionally, law enforcement and school district resources are taxed because each threat must be investigated as if it's real.
The growing trend of social media threats – there were just over 100 in Tarrant County in 2018 – led to the "Fake Threat, Real Regret" campaign that was announced Monday at the Arlington Police Department with the FBI, Arlington ISD and other school districts and police departments.
The hope is that the Fake Threat, Real Regret push, which included a PSA, will help stem the tide of social media threats and the impact they have in the classroom.
Hear how Fake Threats Impact Students
"When we receive a threat it is disruptive," Arlington ISD Superintendent Dr. Marcelo Cavazos said. "We usually have to make sure we vet out the threat through a partnership with law enforcement. In a classroom where students are supposed to be learning, they focus on the threat instead. In social media, it becomes very pervasive very quickly any discussion about our schools or a threat to our schools. That dominates the discussion. It dominates the response. It dominates the fear."
Fake Threats are a Serious Crime
Arlington Police Chief Will Johnson stressed that the penalties for threats are real and severe. Of the 22 arrests in 2019 there were two felony charges and 20 misdemeanor charges. Those charges carry time from 180 days to 10 years in state prison and a fine of up to $10,000. FBI special agent in charge of the Dallas field office Matt DeSarno said federal charges can be considered with five years in federal prison a possibility.
"It represents real consequences for those individuals that may otherwise be good but chose to have a lapse in judgment and post something on social media that had far more consequences than what many kids give consideration to," Johnson said.
Taking Action
The multidisciplinary threat assessment team at the Arlington ISD will hopefully help curb the threats. Johnson stressed the importance of the community taking action, and that starts at home with parents talking to their children about the impact and consequences of fake threats.     
Cavazos also encouraged students to speak up about fake threats, and he said students should feel comfortable knowing they can talk to their teachers and administrators.
If you see or hear about a threat to a school, report it immediately. To remain anonymous, contact Tarrant County Crimestoppers.