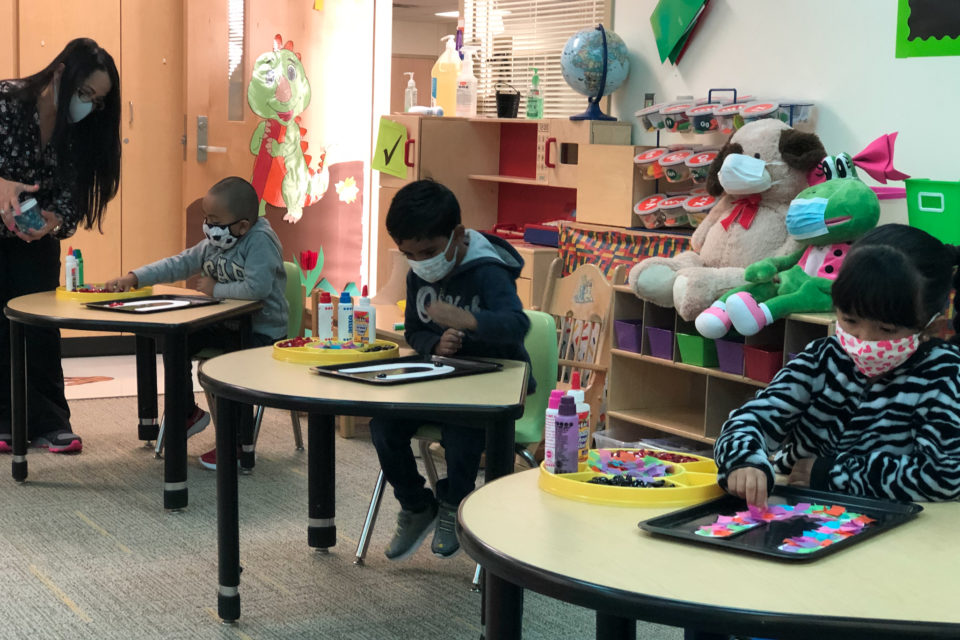 It's not too late to start Pre-K! Whether you haven't enrolled your three- or four-year-old yet or you registered over the summer but decided not to start school in August, you are welcome and encouraged to start now. We have two great options: in-person Pre-K or virtual Pre-K.
1. In-person Pre-K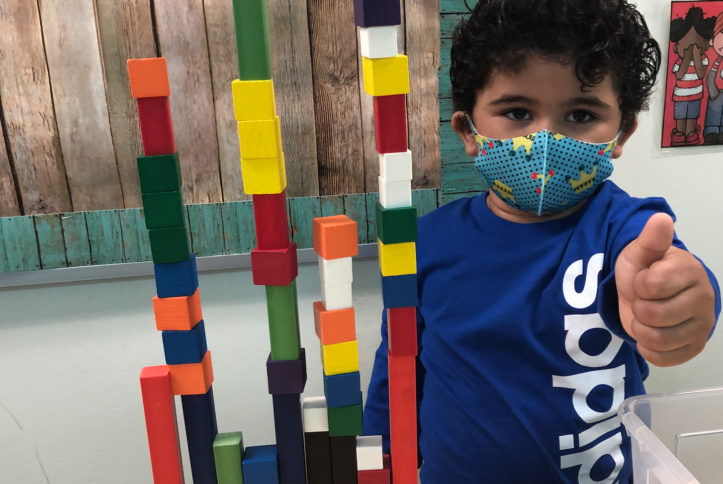 In person Pre-K started this week and offers our youngest learners the chance to build relationships, explore, play and learn with teachers and friends in the classroom.
"I am incredibly excited about building relationships with learners and their families," said Debbie Modawell, Moore Elementary Pre-K teacher. "It is going to be an amazing adventure full of purposeful play nurturing their creativity and imagination while developing their language and communication skills. It's going to be a great year in Pre-K!"
In Pre-K and throughout the Arlington ISD, safety is the No. 1 priority. Pre-K teachers are wearing masks throughout the day and implementing social distancing among students as much as possible. Students and teachers must pass a health screening each morning before going to school, and temperatures are taken before anyone may enter the school building. For more details about the district's safety protocols, please see the Return to School Guidebook.
2. Virtual Pre-K
For many students, online Pre-K is the best option. And it's a great option! The district's online Pre-K includes live instruction every day, plus small group activities, circle time, art and lots of fun experiments.
"Exploration and creativity are embedded in all the lessons," said Dr. Jackeline Orsini, Arlington ISD director of early childhood learning.
While going to school online does have some limitations, the district's caring Pre-K teachers go out of their way to make sure Pre-K is a great, welcoming and encouraging part of their students' day. Sandra Ruiz, a Pre-K teacher at Patrick Elementary, is a good example.
"During our virtual Zoom class, I noticed some of my students were excited and others not that much," Ruiz said. "I couldn't stop thinking, 'What are they feeling right now? How can I provide comfort? What will be the best way to handle anxiety?'"
Children sometimes have a hard time expressing their feelings or even understanding what they are feeling, Ruiz explained. So, she had an idea.
"I decided to use these Lego faces," Ruiz said. "They do love Lego, right? So, I thought it would be easier for them to relate and connect more using their Lego faces. During our morning talk, we share and talk about our feelings. Now my students feel more comfortable expressing their feelings using their Lego faces at home and during our class."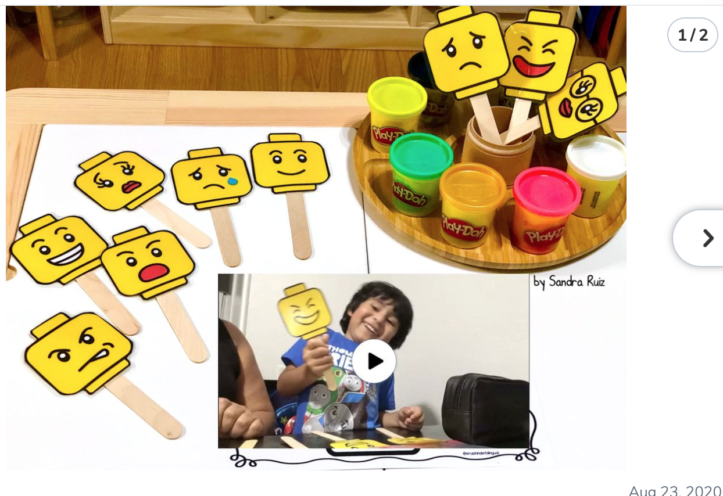 Start Pre-K Today
If you already registered your child for Pre-K but he or she hasn't started yet, that's ok. Please call (682) 867-9418 and we'll help you get started.
If you haven't registered your child yet, visit our registration website and start the process online.
For more information about Arlington ISD Pre-K, visit aisd.net/prek. And If you have any questions, please contact us at prekquestions@aisd.net or (682) 867-9418.