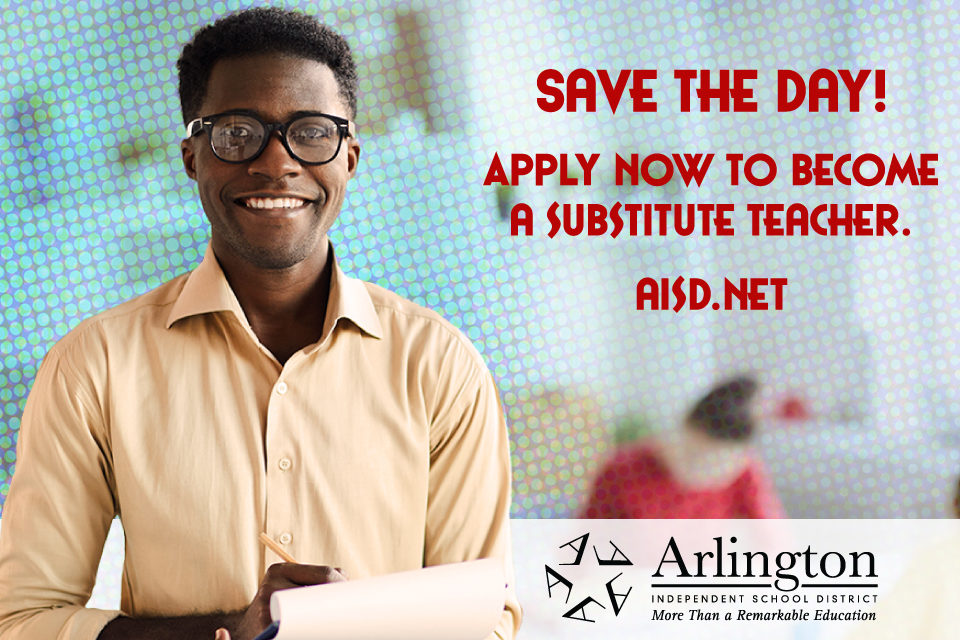 Arlington ISD Substitutes Ensure Learning Happens When Teachers Are Out
Tracy Carnes knew the value of having a substitute teacher come to the rescue as she was a full-time teacher for the Arlington ISD.
So it makes sense that Carnes would decide to pay it forward and become a substitute for the district.
"It's a lot of fun," said Carnes, who started subbing in January. "I still love being able to work with the kids every day."
Carnes, who taught at Swift Elementary and Carter Junior High, left teaching in 2015 but decided she wanted to come back because she missed being around students. Being a substitute filled that void but on her own schedule.
"I wanted to be able to teach a lot of different grade levels and maybe not have to lesson plan all the time," she said. "I like the flexibility that it provides. If I have a doctor's appointment one day and I can't sub, I just don't pick up that job."
The Arlington ISD is looking for substitutes like Carnes who can work this fall in the classroom as well as virtually. Substitutes play a vital role in the Arlington ISD by ensuring a continuous quality of instruction for all students when teachers are out of the classroom.
Carnes got a taste of that before the COVID-19 pandemic closed down the schools. She was able to help a teacher prepare as spring studies in the Arlington ISD shifted to online learning. She's ready to try it again this fall.
"With all of my teaching experience I feel confident going into a classroom regardless of the setting," she said. "Whether it's in the classroom or e-learning, I think it will be really interesting. It's something I personally like. It's not the same every day."
If you are interested in joining Carnes as a substitute in the Arlington ISD, apply today at https://www.atenterprise.powerschool.com/ats/app_login?COMPANY_ID=WA003038.