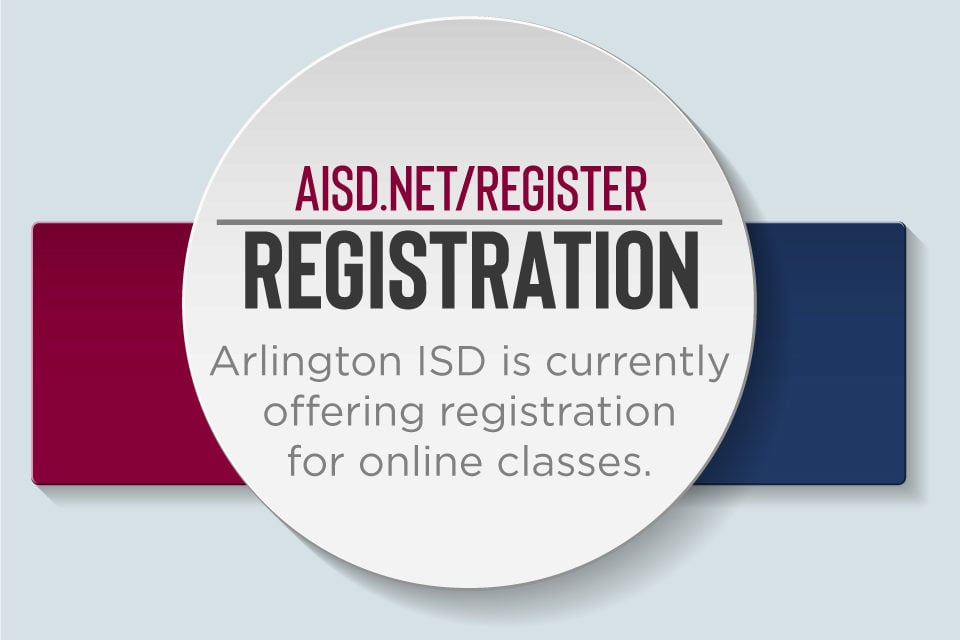 In a letter to parents and guardians today, Superintendent Dr. Marcelo Cavazos shared what the Arlington ISD knows so far about how students and teachers will return to class this fall. Here is his letter update: 
Dear Parents and Guardians,
Last week I promised you an update regarding our Return to School plan based on guidance expected from the Texas Education Agency (TEA) on Tuesday. Unfortunately, the TEA wasn't ready to release the guidance but I still want to share what we do know right now about this fall.
You can choose to enroll for in-person instruction (as allowed by the Texas governor) or online instruction.
Registration opens on July 7 where you will be asked to choose between the in-person or online instructional model. At any time during the year, you can change your mind and select the other option. We are asking you to choose to help us plan for a safe return to the classroom when appropriate.
School is scheduled to begin on August 17, 2020.
In-Person Instruction:
We understand that these are uncertain times and that COVID-19 is changing how families and the district operate almost daily. Right now, we hope to return to in-person instruction for those who select this option on August 17. However, what we're planning in June and July may look different on August 17 when the school year officially begins. Should in-person instruction be closed by order of the Texas governor, your child will be able to learn online.
Safety for In-Person Instruction:
Every decision made for in-person instruction will be through a lens of safety with our students, staff and community the top priority. That will not change regardless of what the TEA mandates or recommends. The district has a Task Force working diligently to create a plan that addresses multiple safety concerns. Once we have the TEA guidelines, we will weave them into our plan for a safe return to school.
Online Instruction:
For students or parents who prefer for instruction to be in the online environment, that option will be available. The online learning option will contain a rigorous curriculum, daily attendance will be taken and students will receive grades for all of their courses.
Registration:
Registration for the 2020-2021 school year begins on July 7. Again, you will be asked to select your preference for the coming year, but you can change that preference at any time. We want you to have the flexibility to do what you think is best for your student to get the best and safest education possible. You can bookmark www.aisd.net/register to be ready to register starting July 7.
I can't thank you enough for your patience, endurance and support as we have navigated these choppy waters together. We have more challenging days ahead but I am confident in our partnership and that we will overcome.
Please stay safe and healthy.
Sincerely,
Dr. Marcelo Cavazos
Superintendent
Estimados padres y tutores,
La semana pasada les prometí una actualización sobre nuestro plan de Regreso a la Escuela basado en la información que se esperaba de la Agencia de Educación de Texas (TEA) el pasado martes. Lamentablemente, TEA no estaba listo para publicar la guía esperada, pero aún quiero compartir lo que sabemos hasta ahora sobre este otoño.
Usted puede optar por inscribirse para recibir instrucción en persona (según lo permitido por el gobernador de Texas) o instrucción en línea.
La inscripción para el nuevo año escolar comienza el 7 de julio, donde se le pedirá que escoja entre instrucción en persona o en línea. En cualquier momento durante el año escolar, usted puede cambiar de opinión y seleccionar la otra opción. Le pedimos que escoja una opción, así nos ayudara a planificar un regreso al salón de clases seguro cuando sea apropiado.
Las clases comenzarán según fue programado, el 17 de agosto de 2020.
Instrucción en persona:
Entendemos que estos son tiempos inciertos y que COVID-19 está cambiando la forma en que las familias y el distrito operan casi a diario. En este momento, esperamos volver a la instrucción en persona para aquellos que seleccionen esta opción el 17 de agosto. Sin embargo, lo que estamos planeando en junio y julio puede ser diferente el 17 de agosto cuando comience oficialmente el año escolar. Si la instrucción en persona se cierra por orden del gobernador de Texas, su hijo podrá aprender en línea.
Medidas de seguridad para la instrucción en persona:
Cada decisión tomada para la instrucción en persona será a través de una lente de seguridad poniendo en primer lugar nuestros estudiantes, personal y comunidad. Eso no cambiará independientemente de lo que la TEA ordene o recomiende. El distrito tiene una Fuerza Especial trabajando diligentemente para crear un plan que toque las múltiples preocupaciones de seguridad. Una vez que tengamos las pautas de TEA, las incluiremos en nuestro plan para un regreso a la escuela seguro.
Instrucción en línea:
Para los estudiantes o padres que prefieren que la instrucción sea en línea, esa opción estará disponible. La herramienta para aprender en línea tendrá un plan de estudios riguroso, se tomará asistencia diaria y los estudiantes recibirán calificaciones por cada materia.
Registración:
La inscripción para el año escolar 2020-2021 comienza el 7 de julio. Nuevamente, se le pedirá que seleccione su preferencia para el próximo año escolar, pero puede cambiar esa preferencia en cualquier momento. Queremos que tenga la flexibilidad de hacer lo que cree que es mejor para que su estudiante obtenga la mejor y más segura educación posible. Puede guardar la página www.aisd.net/register para estar listo para registrarse a partir del 7 de julio.
No puedo agradecerles lo suficiente por su paciencia, perseverancia y apoyo, ya que hemos navegado juntos por estas aguas picadas. Aun tenemos días más desafiantes por delante, pero confío en nuestra asociación y en que la superaremos.
Por favor manténgase seguro y saludable.
Atentamente,
Dr. Marcelo Cavazos
Superintendente