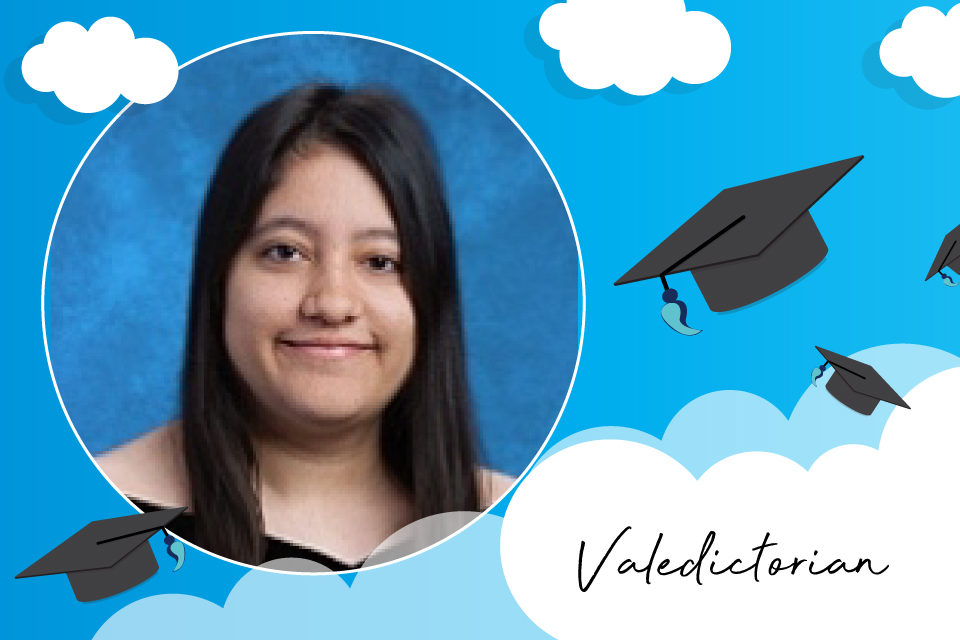 Valeria Gonzalez Heads The Class Of 2020 As Valedictorian At Arlington Collegiate High School
In the weeks leading up to Arlington ISD graduations June 5, 6 and 7 at AT&T Stadium, we will be celebrating the Class of 2020 valedictorian and salutatorian for all seven Arlington ISD high schools.
Four Questions with Arlington Collegiate High School Valedictorian Valeria Gonzalez
College attending: Texas Wesleyan University
Intended major: Business management
Attended Arlington ISD schools since: Pre-K
What have you learned about yourself through the COVID-19 closure?
I have learned that I can always find something fun to do around the house. Even if it is just doing chores, I can make the task fun in order to pass the time. Additionally, I realized that there are so many things I had put off doing because I did not have time (like learning how to play the piano). Now I spend time doing those things.
What have you learned about education through the COVID-19 closure?
I have learned that education can happen anywhere at any time. One just has to have the motivation to learn and not be distracted (since they are at home).
What advice would you give underclassmen or younger students about education and their future?
No matter what life throws at you, getting an education is important for a brighter and better future. It will open more doors for you and expand the opportunities offered.
What would you like to say to the Arlington Collegiate High School Class of 2020?
We made it through many tough and challenging times together. We will never forget our senior year and the memories and friendships we forged. Going forward, even if we are not physically together, we will continue to support and help each other through tough times.