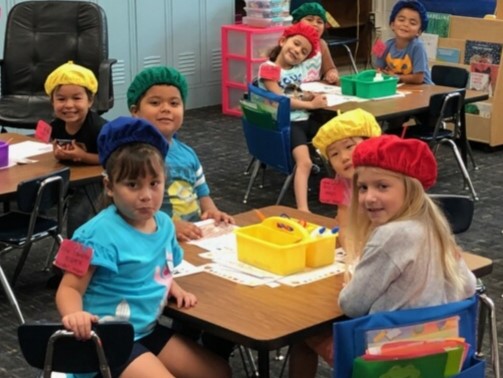 Spots are open now for kids with a passion for language at Arlington ISD's Wimbish World Language Academy – the first school of its kind in the district. Applications for limited openings are being accepted until Feb. 21 for the 2020-21 school year for Pre-K-2nd grades. This school is ideal for students with a love for Spanish or French and a chance at a cultural awareness education.
HERE ARE FIVE REASONS TO APPLY FOR THE WIMBISH WORLD LANGUAGE ACADEMY:
It's more than bilingual. Learning a second language is key, but the focus is on being bi-literate as well and teaching biculturalism. It's not just about learning the second language, it's also about immersion in that language.
It's growing. Wimbish World Language Academy is wrapping up its first year with students in pre-K, kindergarten and first grades splitting their days between French and English or Spanish and English. Starting this fall the program expands to second grade with new grades added annually.
Mandarin. If you get on board for this fall it won't be just two languages your student learns. Starting this fall, students in second grade will have the opportunity to add Mandarin Chinese, the most spoken language in the world.
The core isn't forgotten. The core instruction will be 50 percent in English and 50 percent in Spanish or French, depending on the pathway. Language Arts and Social Studies are taught in English. Math and Science are taught in Spanish or French.
It sets them on a path. According to the U.S. Department of Education, one-half to two-thirds of adults around the world speak at least two languages. WWLA sets students on the road for success in a global society.
Apply now to put them on that path.