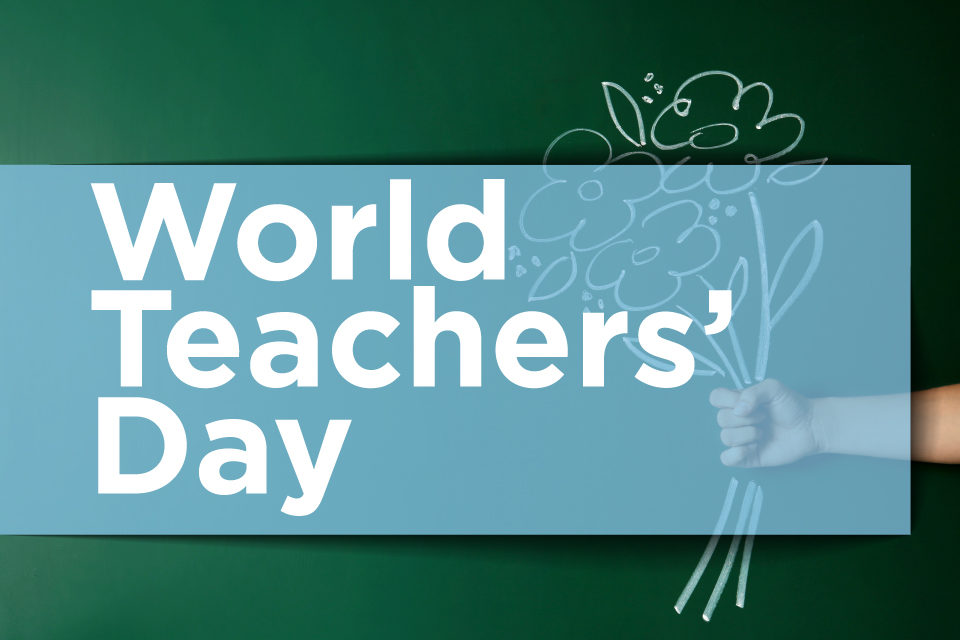 Teachers have excelled amidst pandemic
The amazing Arlington ISD teachers should be honored every day, but today is a really special one. Today is World Teachers' Day, which since 1994 has found a way to honor the teachers throughout the world for all of the work they do.
Fittingly, the theme for World Teachers' Day is "Teachers: Leading in Crisis, Reimagining the Future."
Arlington ISD teachers have helped lead students through the COVID-19 pandemic since schools first closed in March. They guided students through the end of the 2019-20 school year, started this school year with rigorous lessons virtually and are now helping some transition into a hybrid learning environment while making sure others remain engaged and thriving while studying from home.
"We've always been aware how fortunate we are to have outstanding teachers in the Arlington ISD," Superintendent Dr. Marcelo Cavazos said. "This theme makes perfect sense. As a community we've been able to see how our teachers have excelled in uncertain times. They are real-life superheroes."
World Teachers' Day has expanded to a week, with teachers encouraged to visit teacherscan.org to share their stories, find cool graphics to display and join the Texas Teacher mosaic. Teachers can upload photos of themselves that will be put together to form the #TeachersCan logo.
Families and schools can also get involved by displaying light blue ribbons outside the homes or schools in support of teachers. You can also use the hashtag #TeachersCan or #ThankATeacher and share a video or a post on social media. 
The Arlington ISD isn't alone in promoting World Teachers' Day, either. The city of Arlington will light up its gateway monument signs and select city buildings Monday as part of the celebration.