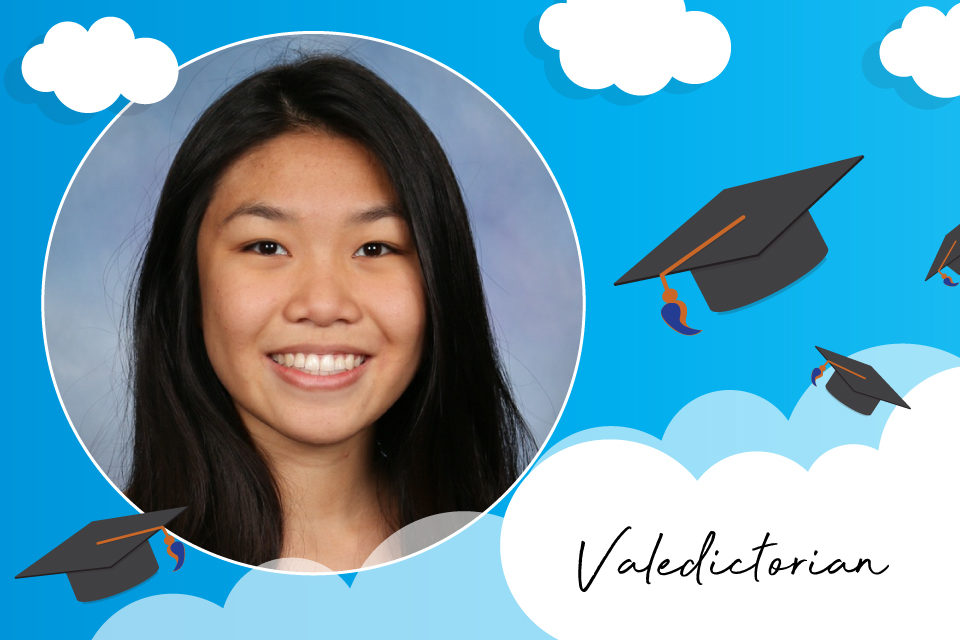 Valedictorian Yen Duyen Le Shines For Bowie High School
In the weeks leading up to Arlington ISD graduations June 5, 6 and 7 at AT&T Stadium, we will be celebrating the Class of 2020 valedictorian and salutatorian for all seven Arlington ISD high schools.
Four Questions with Bowie High School Valedictorian Yen Duyen Le
College attending: University of Texas at Arlington
Intended major: Biomedical Engineering
Attended Arlington ISD schools since: Pre-K
What have you learned about yourself through the COVID-19 closure?
I discovered that I really enjoy John Wick movies and that I work best under pressure.
What have you learned about education through the COVID-19 closure?
The education of many younger students in elementary school largely depends on their parents' involvement.
What meaningful moment, lesson or memory will you take from the COVID-19 closure?
Without the pressure of waking up to get to school on time, I had a hard time getting out of bed. I now place my phone several feet away from my bed so that in the morning, I have to get out of bed to turn off the alarm.
What advice would you give underclassmen or younger students about education and their future?
Listening to soundtracks from epic movies such as the Pirates of the Caribbean series and the Dark Knight trilogy makes studying so much better. Joining school clubs that travel for competitions is a really cheap way to travel to places like Disneyland and Washington, D.C. A good SAT score pretty much guarantees renewable scholarships worth up to $12,000 a year for several universities, so extracurricular activities are not too important compared to studying for the SAT, especially if you do not plan to go to a top tier university.