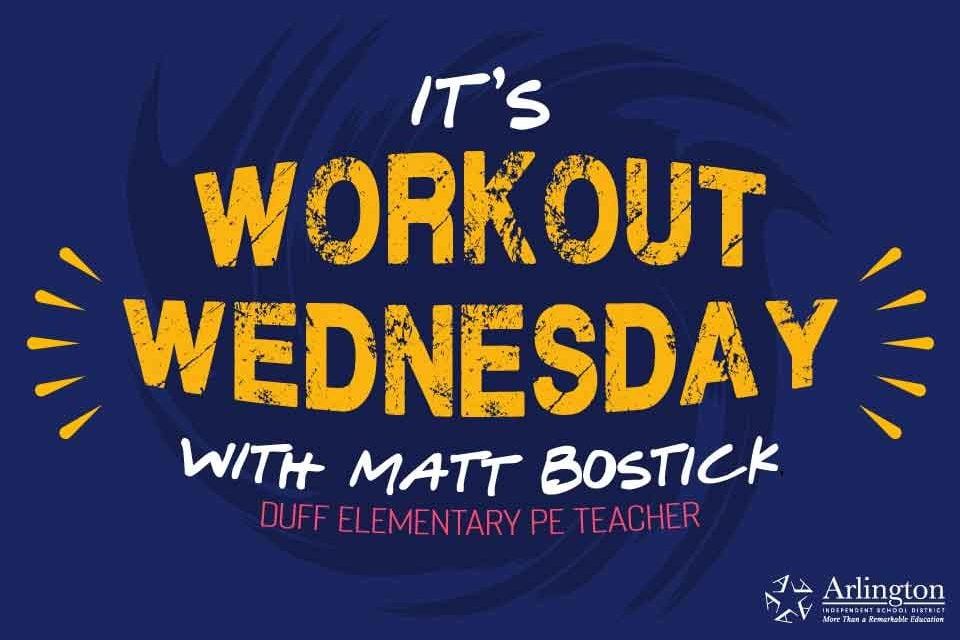 Arlington ISD's Matt Bostick and Anthony Andro Get You Moving with Workout Wednesday
In Episode 1 of Workout Wednesdays, Duff Elementary physical education teacher Matt Bostick focused on four exercises that had people moving all around.
Episode 2 has one focus: the burpee.
Just the name can strike fear into some as the exercise works everything from your arms to your chest to your heart. The good news is that there's such thing as a modified burpee and the routine can be adjusted for ability level. So if you're not up to Mr. Bostick's burpee level, there's still a chance at burpee survival.
Here's what Mr. Bostick has you doing during Week 2:
Five minutes of burpees every minute on the minute
7 burpees then rest until minute is up.
In case you missed Week 1 of Workout Wednesdays, here's the workout.
Week 1 (three sets each)
20 Jumping Jacks

20 Air Squats 

30 seconds – Plank (high or low)

30 Mountain Climbers