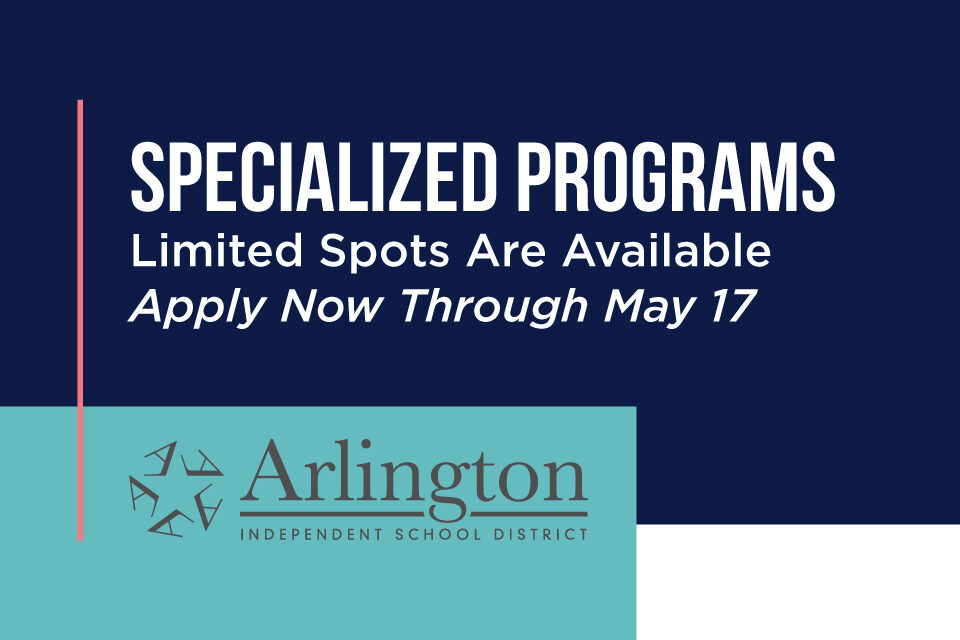 Open spots vary by school
If you felt like you missed your chance to apply for a spot at our elementary specialized programs, you are in luck.
The Arlington ISD has opened an application window until 5 p.m. on Wednesday, May 17, for the 2023-24 school year at four of our elementary specialized academies.
There are spots open at Corey Academy of Fine Arts and Dual Language, Jones Academy of Fine Arts and Dual Language, Wimbish World Language Academy and Crow Leadership Academy.
The number of spots open vary at each school and grade level. There will be a language proficiency test for all non-kindergarten applicants at Corey, Jones and Wimbish. Priority during this application window will be given to in-district families. Families with siblings at the campus are next on the priority list, followed by out-of-district applicants. So apply here today!