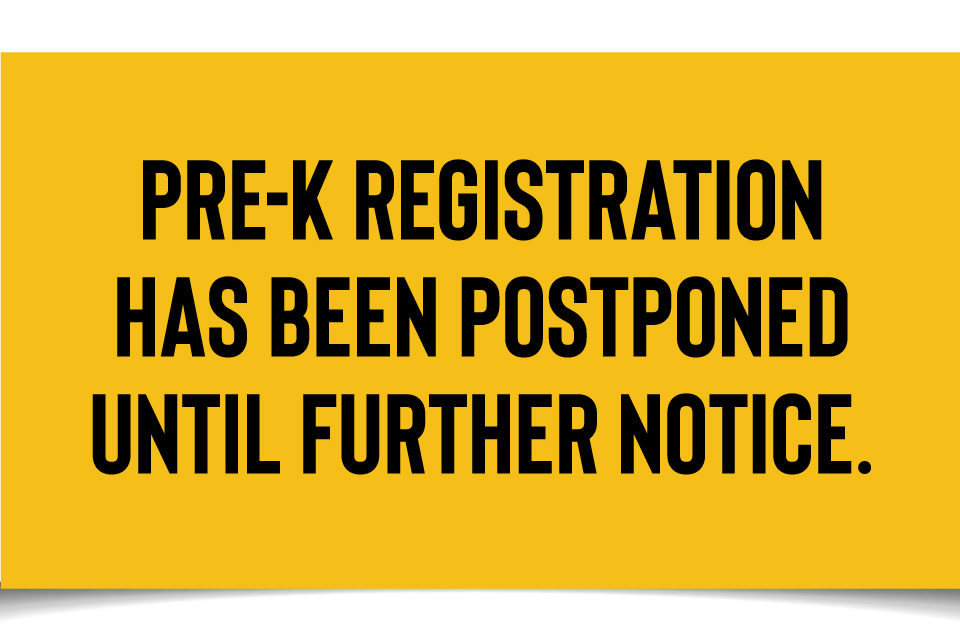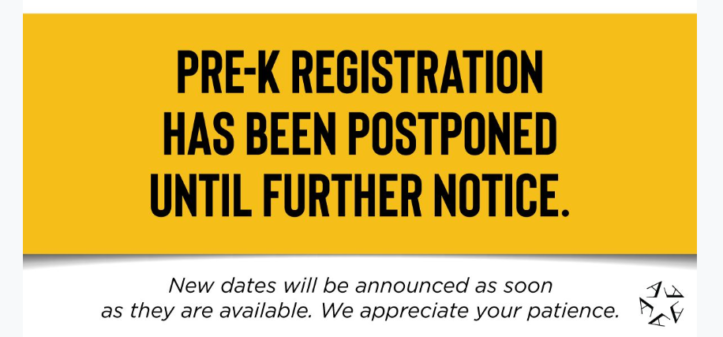 Because of the COVID-19 outbreak, Arlington ISD announced today that it will be postponing its All-Day Pre-K and Kindergarten registration Round-Up set for April 1. 
The district will be enrolling for Pre-K 3 and 4 and Kindergarten in the near future and that information will be communicated at www.aisd.net/prek and on Facebook and Twitter.
Arlington ISD thanks you for your patience as we work together to protect students, families and staff.
For more information about other postponed events and cancellations visit aisd.net/coronavirus.
STAY INFORMED WITH AISD NEWS & EVENTS