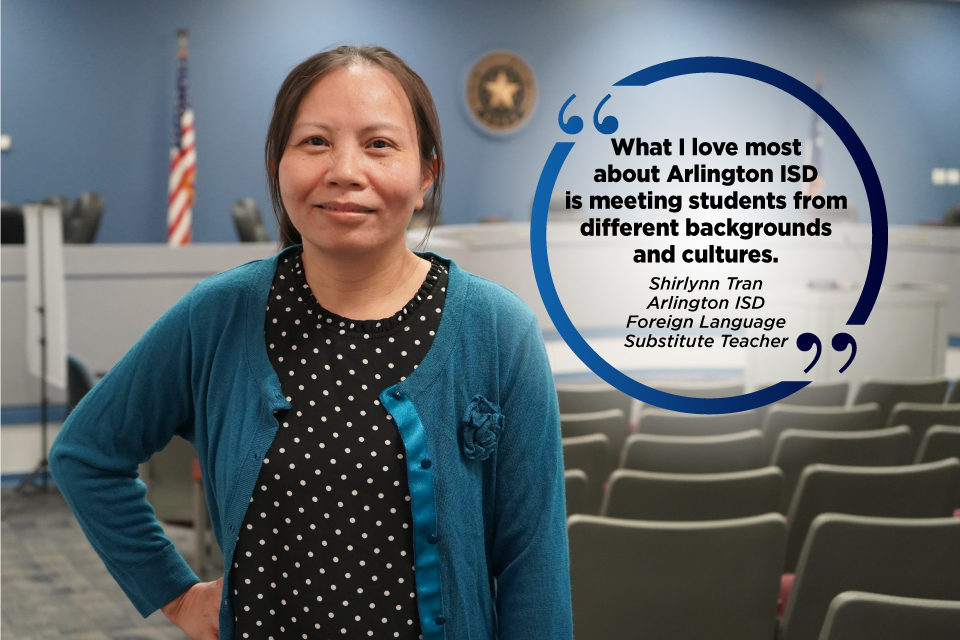 Substitutes Needed in the Arlington ISD
Substitute teaching in the Arlington ISD has always been a great way to gain valuable classroom experience or decide if teaching is the right path for you.
This school year the options expand as substitute teachers will be needed for virtual learning as well as classroom learning.
We are looking for substitutes who can fill those roles and more in the Arlington ISD, where you can apply now and all the training is done in a virtual environment.
Taking that step can help you join our growing force of substitute teachers.
"Meeting students or teachers from different countries is what I love most about the AISD," substitute teacher Shirlynn Tran said.
That opportunity exists in the Arlington ISD.
Substitutes play a vital role in upholding the high standard of education in our school district. They ensure continuous quality of instruction for all students when teachers are out of the classroom. The benefit of becoming a substitute is being able to create your own schedule as well as gaining experience in the ever-changing educational environment.
If you are interested in getting your foot in the door as a substitute teacher, apply today at   https://www.searchsoft.net/ats/app_login?COMPANY_ID=WA003038.