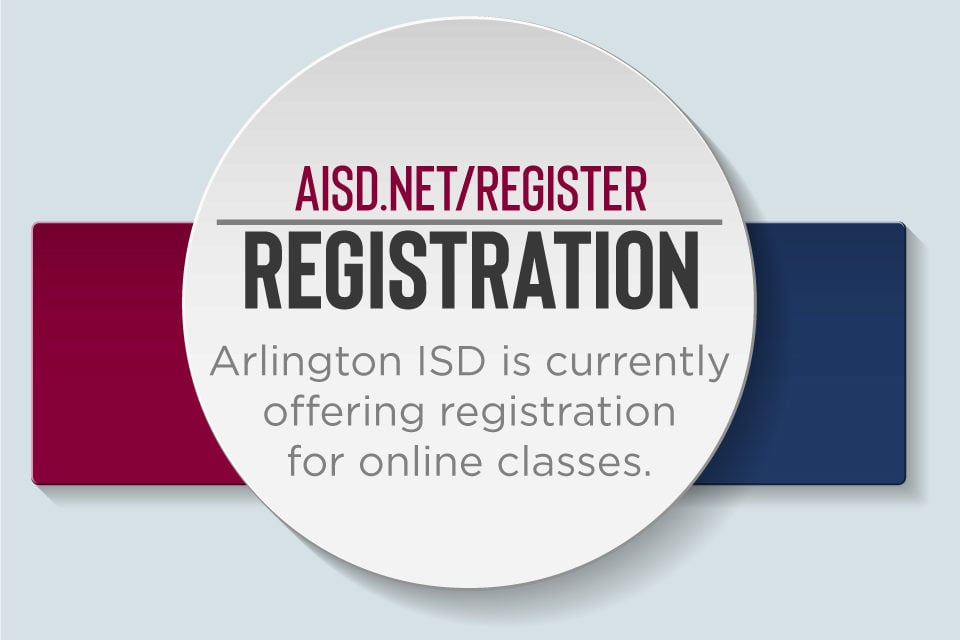 Arlington ISD Reminds Parents to Register Online for the 2020-2021 School Year
Registration for students entering grades 1 through 12 in the Arlington ISD is now open here.
Remember that when you enroll you can choose in-person instruction or online instruction for your child. You will be asked to choose during the registration process, but at any time during the year, you can change your mind and select the other option. Our plan as of now is to begin offering the in-person instruction on Aug. 17 when the school year begins. Should in-person instruction not be an option, your child will be able to learn online.
The Arlington ISD has a Task Force working diligently to create a plan that addresses multiple safety concerns for in-person instruction. Once the Texas Education Agency releases its guidance for in-person instruction, we will weave that into the Arlington ISD plan.
Should you opt for online instruction during registration, know that it will contain a rigorous curriculum, daily attendance and students will receive grades for all of their courses.
Registration for Pre-K and kindergarten has already started and can also be done through the SchoolMint.