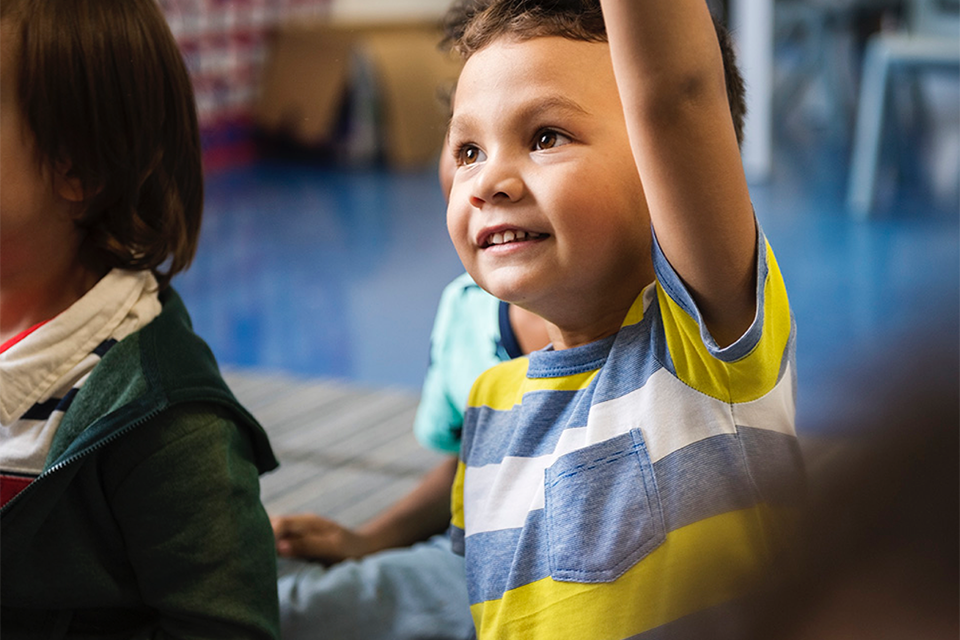 The first day of pre-K in Arlington ISD is this Monday! And no one is more excited than the pre-K teachers and principals!
Here's why a few of them are so excited:
Mary Eldredge, Kooken Educational Center & Community Based pre-K teacher-librarian
I CAN. NOT. WAIT. to be back together with our students – and especially to begin the year together in person!!! I love the excitement, enthusiasm and curiosity of our pre-K students. They bring an energy to the campus that touches everything around them and just grows. Feeding their minds, providing them new experiences, and creating an environment where they think learning is fun is invigorating and incredibly rewarding. I absolutely love that in pre-K, our students think of school as a place they can't wait to be each day to see what's next! And that's why I'm excited for the new year in pre-K!
Angela Wilkerson, Crouch Elementary pre-K teacher
I can't wait to meet my new little learners and help them to get excited about school!
Cindy Harbison, Duff Elementary principal
We are super excited about pre-K this year. We are looking forward to having our youngest learners begin their adventure in experiencing the magic of being a marvelous mustang.  As they begin their educational journey, we hope to instill in them the love of getting better every day and rising and thriving at school this year!
Bev Harbin, Williams Elementary pre-K teacher
This will be my 37th year to teach in AISD. I still get excited about meeting my precious pre-K3 students that will be in my classroom! I'm looking forward to a year of building relationships and making connections with my Littles. Bring on day one!
 Cynthia Gómez, Berry Elementary pre-K teacher
I am really excited to start this school year in pre-K with lots of ideas to do with our students. What excites me the most is to be able to see my little ones face-to-face and build those relationships that are so important between teacher and student. I cannot wait to see how much they grow academically, socially and emotionally! I know that it I'll be a great year in pre-K! 
Register Now
School starts Monday, but it's not too late to enroll in pre-K! Please visit aisd.net/prek to get started. And if you have any pre-K questions, feel free to call (682) 867-9418 or prekquestions@aisd.net. Our pre-K teachers are excited to meet you!