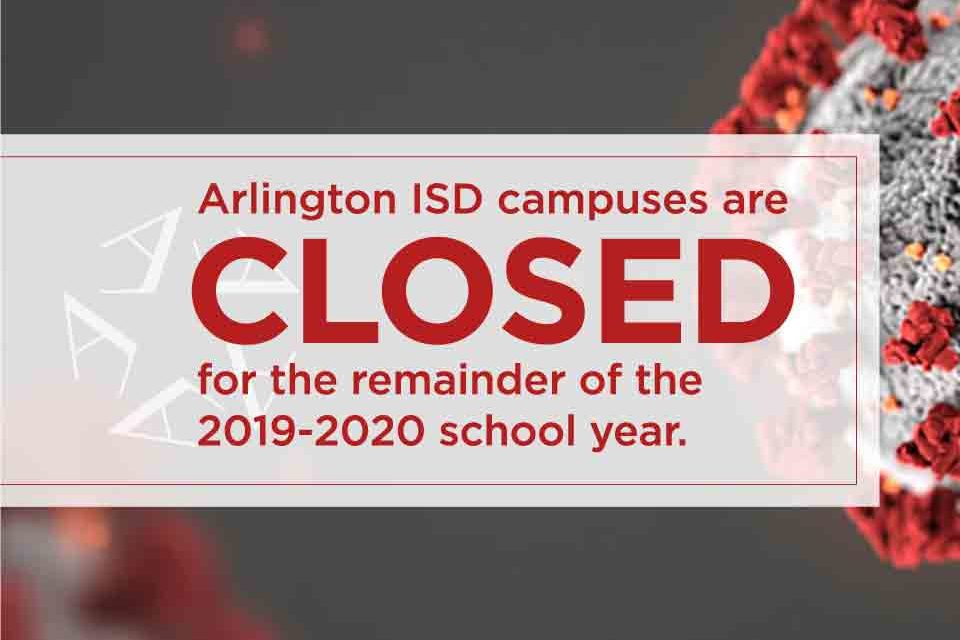 Arlington ISD Announces School Closures For The 2019-2020 School Year
The Arlington ISD will move forward with its robust At-Home Learning Hub in the wake of the news that Governor Greg Abbott ordered all public schools to remain closed for the remainder of the 2019-20 school year.
"While the news wasn't unexpected, it's still not the way we envisioned the school year to end for our 60,000 students and more than 8,000 employees in the Arlington ISD," Superintendent Dr. Marcelo Cavazos said. "But the health and safety of everyone in our district has been and remains our No. 1 priority. Historic times call for historical actions and we will continue to move forward."
Despite schools being closed for more than a month, the Arlington ISD has served more than 600,000 meals in the first 24 days of its Student Meal Program from 24 locations. The district has also distributed more than 22,000 devices so students have the ability to do school work in the At-Home Learning Hub. Phase 3 of the At-Home Learning Hub began Monday with students doing lessons and their teachers working with them.
The Arlington ISD has also moved forward with its prekindergarten and kindergarten enrollment for the 2020-2021 school year, both of which begin Monday.
About the Arlington ISD:
The Arlington ISD is a unique district with a passion for academics, specialized learning,
fine arts, athletics and many other student development opportunities. Led by the 2016
Texas Superintendent of the Year, Dr. Marcelo Cavazos, the district is home to nearly
60,000 students and 8,500 staff members.
STAY INFORMED WITH AISD NEWS & EVENTS