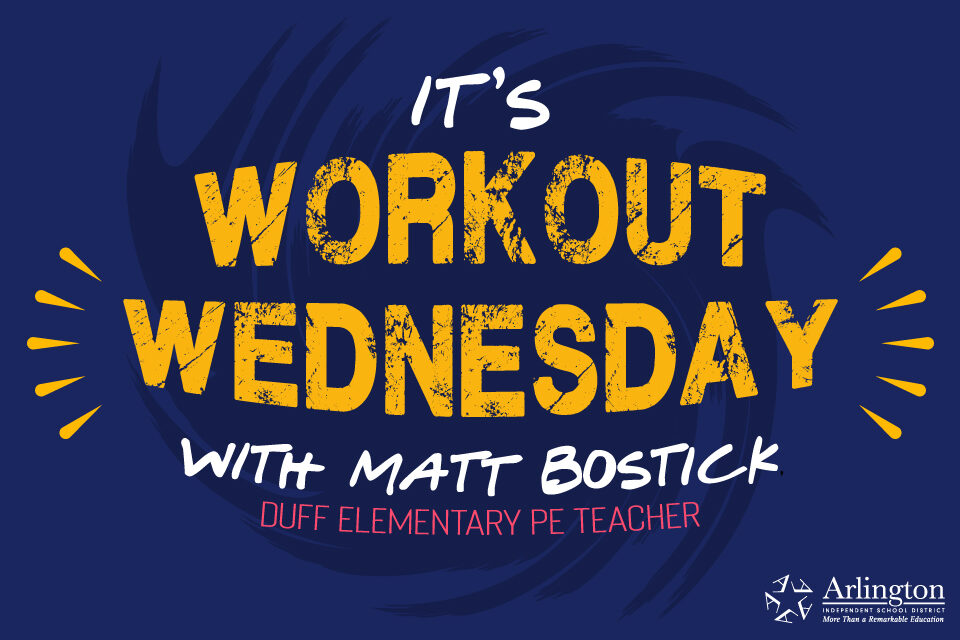 Workout Wednesday has it all this week. We've got bananas, EMOMs and Duff Elementary physical education teacher Matt Bostick admitting that he isn't the best at every one of the exercises.
The key for this week is the EMOM – where our virtual learners are doing exercises every minute on the minute. There are five this week and if everything is done right, the entire workout can be done in 10 minutes and students will have a complete workout.
As for the bananas? You have to watch the video to find out exactly what it is.
Here's Workout Wednesday No. 7.
10-MINUTE EMOM (Choose Your Intensity)
30-40 mountain climbers
8-10 pushups
5-10 situps
20-30 ski jumps
20-second banana
If you missed any of your Workout Wednesdays, you can see the entire playlist here.