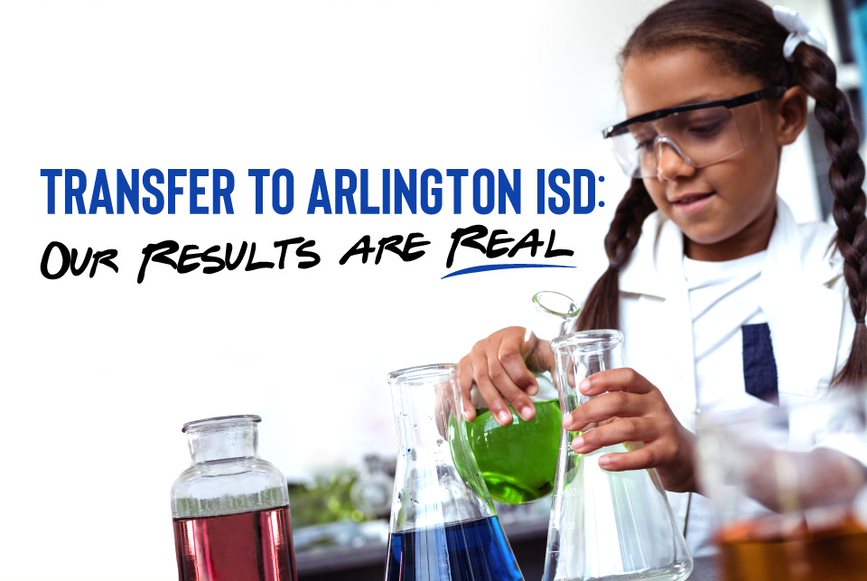 Seats are Open at some of Arlington ISD's most Popular Campuses
The Arlington ISD Special Transfer Window is open for students who want to join the Arlington ISD or make a change within the district. This year's Special Transfer Window, which runs until 4 p.m. Friday, takes special to another level. This transfer window is open for the current school year. 
Specialized Programs Open for Transfers! 
For the first time students are allowed to transfer to one of our five elementary academies during the campaign. That means Jones Academy, Corey Academy, Wimbish World Language Academy, Pearcy STEM Academy and Crow Leadership Academy could have spots for your child based on availability.  
The spots are filled on a first-come, first-served basis for the spots that are open. And this year the academies are also giving preference to families who already have siblings at one of our five elementary academies. The academies are focused on everything from fine arts to learning French in kindergarten.           
Traditional Schools are Open Too
Even if you're not looking to move to one of our academies, you can still transfer in the Arlington ISD to any one of our traditional elementary, junior high or high schools. All of the spots are based on availability and you can rank your choices one through three. So if you're zoned for one school but now live closer to another, this is your chance to make the commute a shorter one. If you're looking for a change of scenery in the Arlington ISD, this is that chance. If your kid's best friend is in a neighboring district and they want to go to school together in Arlington, act before Friday and that could be a possibility.            
You already know about the advantages of being in the Arlington ISD from fine arts to athletics to highly-qualified teachers. You know the priority we put on safety in our district. You know we make sure to keep all of our students fed.            
Act Now
But if you want to take advantage of this special chance, you have to act before Friday at 4.