Special Programs
Arlington ISD has announced that four new Special Programs will be opening in Fall 2019 which will accompany four special programs already implemented. Your child can explore exciting opportunities in leadership, college and career preparation, fine arts, world languages, science, technology, engineering, mathematics and more!
Mark your calendars because these programs are application based and the deadline for applications is January 31, 2019. Multiple parent meetings are scheduled and we encourage you to attend to learn more about how we can work together to provide your child an outstanding education.
Wimbish World Language Academy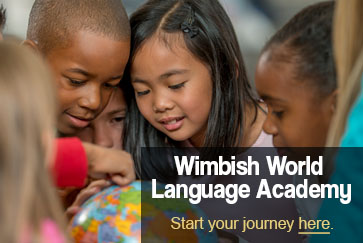 Applications have been reopened through Monday, March 25, 2019!
SPECIAL PROGRAM DESCRIPTIONS