Paula was recently hired as the Family Literacy Specialist for the Family Literacy Program. She has been an educator for 19 years. Prior to this, she worked at La Vega ISD as their district literacy coordinator. She has also been a dyslexia teacher for Dallas ISD and taught ELAR/Language Arts in grades 5th, 7th and 8th. Other positions include teaching ESL K-12th grade, RETELL specialist at the Department of Education in Massachusetts and being an English Language Fellow for the English Language Fellowship Program in the Republic of Georgia. Mrs. Garzon holds a Bachelor's in Elementary Education from Lee University and a Masters in TESOL from New York University.  In her spare time, she enjoys spending time with her family especially her husband and two boys -Josue and Eli. Mrs. Garzon feels honored to be a part of the Family Literacy Program and wants parents to be true partners with their child's school and community.
I have lived my entire life here in Arlington. I attended Duff Elementary, Mary Moore Elementary, Barnett Junior High, and graduated from Bowie High School in 2000. I received my B.A. in Business Management from Northwood University in Cedar Hill, TX, and I am currently working on my Master's degree in Industrial and Organizational Psychology. I have five children ranging from two to fifteen-years-old, and they keep me very busy with their sporting events. They also attend AISD schools. This is my fifth year as an educator and second year as an Early Childhood teacher.
My name is Evan Pritchard and I've been teaching ESL at the Family Literacy Program since 2002. I went to school at the University of Memphis in Tennessee where I earned an M.A. in Teaching English as a Second Language. I've taught English in Japan and the Czech Republic, so I know what it feels like to live in another country whose language is not my own. What I enjoy most about my job is being able to meet so many people from so many different countries. I've learned a lot about the world through my job. When I'm not teaching, I enjoy practicing guitar and reading.
I graduated from Howard Payne University in 1993 with a bachelor's degree in Elementary Education.  I hold certificates for teaching Early Childhood thru 6th grade.  After college, I went to Caracas, Venezuela and taught first grade for two years at an international school.  I returned to Texas in August 1995 and taught first grade for one year at a private school.  The summer of 1996 I went to St. Petersburg, Russia where I taught English to university students.  From 1996-2001, I taught third grade in Fort Worth ISD.  Currently, I am teaching in the Family Literacy Program where I have been since 2008.  My favorite part about teaching adults English is getting to know them and learning about their cultures.  Every day is a new opportunity for them to learn English and for me to learn more about them. 
Hello, my name is Rosalind Latimer. I teach Adult ESL for the Title I Family Literacy Program. I am a graduate of Texas Wesleyan University and the University of Phoenix. Degrees conferred are a B.A. in Psychology and a M.A. in General/Special Education. I am certified in Special Education and ESL. My interests are reading, listening to music, traveling, spending time with family and friends, and relaxing. My educational philosophy is: "No one cares about how much you know, until they know how much you care."
Department Contact: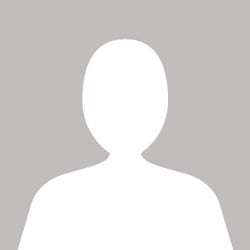 Dr. Christa Grant
Family Literacy High School Equivalency Teacher
(682) 867-7269
cgrant@aisd.net
Dr. Grant earned her PhD from the University of North Dakota. She also has a Masters of Education in Curriculum and Instruction and a Bachelor of Science in Elementary Education. She has taught Pre-K through 8th grade, college, and is currently teaching parents of Title I AISD children. She has written and edited reading curriculum for kindergarten through second grade. She enjoys leading her students through the journey of learning with the ultimate goal of earning a GED or HiSet equivalency certificate.
Danisha has been with the Family Literacy Program since 2010.  She is a graduate of Texas Christian University with a Bachelor's in Spanish and Latin American Studies.  She also holds a Master's in Health Services Administration.  Miss Egans is dedicated to providing excellent customer service to Arlington ISD parents and has a passion for service. She believes that all children and parents can be successful and has worked in parent and community education for more than a decade.  When she is not serving parents she enjoys singing, traveling, and volunteering.
Virginia is a long time employee of Arlington ISD having started her journey in 1995. Mrs. Armstrong has been with the Family Literacy Program since 2014. As long time employee of Arlington ISD, she has worked in many different capacities.  She is enjoys being around people and is eager to help to any way that she can.
Hello, my name is Altagracia Arias. I'm from the Dominican Republic, but I live in Forest Hill now. I was a teacher in the Dominican Republic for about 13 years at the Evangelical National University as well as their Business Administration coordinator. At the university, I taught Finance, math, Business, and Accounting I have a B.S. in Economics and a Master's in Business Administration with an emphasis in Accounting from the Ana G. Mendez University in Dallas. I love to write and read in my spare time, and I love going shopping. I also love to travel to different countries. I have worked for 15 years as an educator in my country and four years in the ECC Program with the Title I Family Literacy Program.
Hello my name is Nazik Ahmed.  I'm from Sudan, but I live in Fort Worth, Texas. I have two Bachelor's degrees, one in English Language Education and Literature and one in Environmental Science. I am certified to teach my own language (Arabic) in Texas. My goal is to be an elementary teacher one day.  I love reading and learning how to speak other languages. I am also working to finish my Early Childhood through 6th grade teaching certification as well as preparing to take the GRE test so that I can start my master's degree in Science or Chemistry.  Prior to my time here at the Title I Family Literacy Program, I worked for one year as an educator in my country and three years as an interpreter. I was also a substitute teacher for AISD before becoming a teacher's assistant.
Hello, my name is Glenys Fontenot. I was born in the Dominican Republic. I graduated from the Autonomous University of Santo Domingo with a degree in Accounting. I have two wonderful children, a boy and girl. In my spare time, I like go to the mall, to travel and to ride my bicycle. In my home country, I worked as an accounting assistant for 13 years. I have been a teacher's assistant for two years.
I was born in Winchester, Tennessee. I am 48 years old, and I have two kids, a 27-year-old son named Kyle, and a 21-year-old daughter named Dana. I love college and professional football. My favorite teams are the Tennessee Vols and the Dallas Cowboys. I like to spend time with my friends and family, going to movies, shopping at the mall, and going to concerts. I love going home to Tennessee in the summer to see my family and my best friend. I have worked in the Title I Family Literacy Program's Early Childhood Classroom for 10 years. I subbed for ECC and Knox pre-kindergarten and kindergarten for a year before I got hired as a teacher's assistant for the ECC.
State and Federal Programs