Department Contact: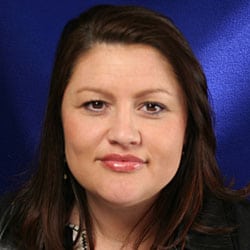 Dianna Flores
Intervention Specialist
(682) 867-3040
dflores1@aisd.net
To contact, please click the link to complete the form:
Dianna Flores is a License Professional Counselor, LPC, with a Bachelor's degree in Social Work from the University of Mary Hardin~Baylor and a Master's degree in Professional Counseling from Amberton University. Mrs. Flores is a former employee of Fort Worth ISD where she served as a Crisis Intervention Specialist. Mrs. Flores provide services to a variety of schools, but specializes in the DAEP population.
Intervention services provided address the social, emotional and behavioral issues of a student to promote academic success. These services may include substance abuse screenings, individual intervention counseling, group counseling, prevention presentations, referrals to treatment facilities, parent meetings, follow up services and staff trainings.
ASSIGNED CAMPUSES:
Turning Point Secondary School
Dropout Prevention Center
Fresh Start Programs (Grade 1-3)
Turning Point 6th Grade
Amos Elementary
Hale Elementary
Morton Elementary