Department Contact: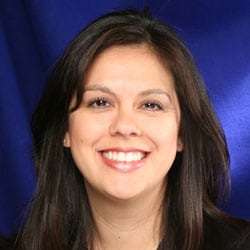 Judith Bazan
Intervention Specialist
(682) 867-6733
jbazan@aisd.net
To contact, please click the link to complete the form:
Judith Bazan is a licensed social worker with a Master of Science and Bachelor's degree in Social Work. Previous to arriving to Arlington ISD, Ms. Bazan was the Coordinator of Prevention Education for Fort Worth ISD and Director of Substance Abuse Prevention for Girls Incorporated of Tarrant County.
Intervention services provided address the social, emotional and behavioral issues of a student to promote academic success. These services may include substance abuse screenings, individual intervention counseling, group counseling, prevention presentations, referrals to treatment facilities, parent meetings, follow up services and staff trainings.
ASSIGNED CAMPUSES:
Seguin High School
Arlington Collegiate High School @ TCC-SE
Newcomer Center
Venture High School
Barnett Junior High
Ousley Junior High
Ashworth Elementary
Bebensee Elementary
Beckham Elementary
Fitzgerald Elementary
Pearcy Elementary
Williams Elementary
Turning Point - 4th grade