Department Contact: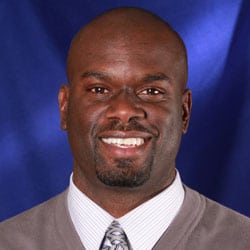 Kevin Mckinney
Intervention Specialist
(682) 867-2707
kmckinn1@aisd.net
To contact, please click the link to complete the form:
Kevin McKinney, MA, LCDC, has had a career that has spanned 20 + years, in multiple states, addressing care for those with challenges in the area of substance abuse. Obtaining his Bachelor's degree from the University of Toledo in Ohio, Mr. McKinney would further his knowledge in his scope of practice by receiving his Master's degree from Grand Canyon University in Addiction Counseling. He has worked in every aspect of substance abuse counseling; hospitals, private facilities, adolescent/adult detention and currently the school setting. Mr. McKinney has worked in multiple school districts, Grand Prairie ISD & Fort Worth ISD, assisting students and families in the education of the dangers related to substance abuse.
Intervention services provided address the social, emotional and behavioral issues of a student to promote academic success. These services may include substance abuse screenings, individual intervention counseling, group counseling, prevention presentations, referrals to treatment facilities, parent meetings, follow up services and staff trainings.
ASSIGNED CAMPUSES:
Sam Houston High
CTC
Carter Jr High
Workman Jr High
Adams Elementary
Anderson Elementary
Atherton Elementary
Berry Elementary
Burgin Elementary
Crouch Elementary
Crow Leadership Academy
Goodman Elementary
Johns Elementary
Patrick Elementary
Rankin Elementary
Roark Elementary
Thornton Elementary