Department Contact: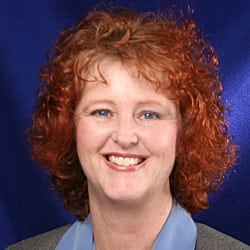 Marla Pollan
Intervention Specialist
(682) 867-8195
mpollan@aisd.net
To contact, please click the link to complete the form:
Marla Pollan, MSSW, LMSW-AP, has been an intervention specialist with the Arlington Independent School District since 1997. Ms. Pollan completed a BA in Social Welfare degree from Texas Tech University, and a Master of Science in Social Work degree from the University of Texas at Arlington. She has over 30 years of experience in working with families and youth.
Intervention services provided address the social, emotional and behavioral issues of a student to promote academic success. These services may include substance abuse screenings, individual intervention counseling, group counseling, prevention presentations, referrals to treatment facilities, parent meetings, follow up services and staff trainings.
ASSIGNED CAMPUSES:
Arlington High School
Bowie High School
Bailey Junior High
Gunn Junior High
Blanton Elementary
Duff Elementary
Hill Elementary
Foster Elementary
Key Elementary
Short Elementary
South Davis Elementary
Swift Elementary