Department Contact: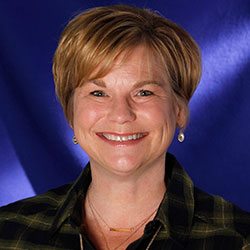 Tori Sisk
SOS Coordinator
Homeless Liaison
Foster Care Liaison
(682) 867-7668
Email Us
Purpose:  Designed to provide outreach and support services to students and families impacted by issues of poverty and lack of resources.
Role: To provide additional social, emotional and referral assistance to students and families enrolled at Title I campuses. The goal is to assess circumstances and provide additional supports to decrease stressors that are preventing students from progressing academically.
Responsibility: Student Outreach Services (SOS) Facilitators work with assigned Title I campus administrators to provide one-on-one and peer support for students with attendance and/or behavioral issues.  Facilitators meet with students and families in school and home as needed to encourage resiliency and advance both academically and socially.
JUNIOR HIGH
NAME/ROLE

PHONE

SCHOOLS ASSIGNED

Julianne Heldt - Facilitator

(682) 867-1964

Boles
Nichols
Shackleford

Daniel Reese - Facilitator

(682) 867-7842

Bailey
Ousley
Workman

Gary Rodriguez - Facilitator

(682) 867-1968

Barnett
Carter
Gunn
Young
ELEMENTARY
NAME/ROLE

PHONE

SCHOOLS ASSIGNED

Kee-Kee Jackson - Facilitator

(682) 867-1966

Butler
Duff
Ellis
Hale
Hill
Kooken
Peach
Sherrod
Wimbish

Sara Kestenbaum - Facilitator

(682) 867-1962

Adams
Amos
Burgin
Ditto
Dunn
Goodman
Key
Little
Speer
Webb

Connie Pacheco - Facilitator

(682) 867-1967

Anderson
Blanton
Corey
Crouch
Johns
Knox
Moore
Patrick
Thornton
Wood

Carolynne LeNeveu - Facilitator

(682) 867-1963

Beckham
Farrell
Fitzgerald
Jones
Pope
Short
South Davis
Starrett
Swift
Williams

Maria Fonseca - Facilitator

(682) 867-7238

Ashworth
Atherton
Bebensee
Berry
Bryant
Crow
Miller
Morton
Rankin
West

Shar Thompson - FIT

(682) 867-7844

Foster
Larson
Pearcy
Remynse
Roark