Dr. Christopher Anderson has served as the Director of Fine Arts for the Arlington Independent Schools since 2018. Prior to his position with AISD, Dr. Anderson served in a similar role with the Lubbock ISD for four years. Christopher is an active advocate for the fine arts statewide and has broad expertise in fine arts facilities renovation and new construction development as well as curriculum writing and development.
Christopher moved to K-12 Administration from his post as the Director of Bands and Instrumental Music Education at Arkansas Tech University where his band was selected to perform at the 2014 CBDNA Southwestern Division Conference. In 2013, Dr. Anderson served as conductor-in-residence at the University of Sydney's Conservatorium of Music in Sydney, Australia. Prior to his appointment at Arkansas Tech University, Anderson spent 8 years as the Director of the Goin' Band from Raiderland, the 440-member marching band at Texas Tech University. His bands have performed at the Cotton Bowl, Gator Bowl, Holiday Bowl, Alamo Bowl, Houston Bowl, Insight Bowl and made appearances on commercials for ESPN as well as College Gameday. He held similar posts at Stephen F. Austin State University as director of the Lumberjack Marching Band and Abilene Christian University as director of the Big Purple. He began his career teaching in the public schools at Keller High School, an award-winning music program near Fort Worth, Texas.
An active and diverse arranger, he has multiple transcriptions for concert band of the music of John Corigliano and has marching arrangements that have made several appearances at finals of the State Marching Contest in Texas.
Christopher holds a Doctor of Musical Arts in Conducting from the Sarah and Ernest Butler School of Music at the University of Texas at Austin under Jerry Junkin, a Masters of Music in Conducting from the Bienen School of Music at Northwestern University under John P. Paynter, and a Bachelor of Music Education from Abilene Christian University under Fred J. Allen.  He has held membership with TMEA, TMAC, TBA, TODA, TCDA, CBDNA, WASBE, and Phi Beta Mu. He also holds honorary memberships in Kappa Kappa Psi and Tau Beta Sigma.
Christopher's wife, Dr. Amy Anderson, is a faculty member at Texas Christian University Harris School of Nursing and at the TCU/UNTHSC Medical School. They have 4 children.
Joseph Muñoz is serving as the Assistant Director of Fine Arts for Arlington ISD in Arlington, Texas. Mr. Muñoz is a graduate of the University of Houston, where he received his Bachelors of Music and studied under Mr. Eddie Green.
Mr. Muñoz moved to K-12 Administration after 28 years as a successful band director in Texas.  His ensembles have performed at the prestigious Midwest Band and Orchestra Clinic, Symphony Hall in Chicago, and The Julliard School of Music in New York.  Mr. Muñoz's bands have been consistent participants in the UIL State Marching Championships where the band was a finalist and finished 6th in the state in 2020.  His concert ensembles have been consistent UIL Sweepstakes Award recipients and have qualified for the TMEA State Honor Band competition and received finalist designations.  Mr. Muñoz has also collaborated with orchestra directors to prepare and conduct full orchestras for UIL evaluations. The culmination of these collaborations were two selections as the TMEA Honor Full Orchestra and their performances at the TMEA Clinic/ Convention in San Antonio.
Mr. Muñoz has also served students and teachers from across Texas while on the TMEA Executive Board from 2016 – 2021.  He was honored to serve as the President of TMEA during its Centennial Celebration in 2020.  Mr. Muñoz is also a member of Phi Beta Mu International School Bandmaster Fraternity, TBA, TMAA, Phi Mu Alpha Sinfonia, Kappa Kappa Psi Honorary Band Fraternity and is an honorary member of Tau Beta Sigma Honorary Band Sorority.
Joe and his wife, D'Juana, a CPA/Realtor, have three children. Alexandra, Jared and Lindsey were all very active in fine arts programs while in school.  In his spare time, Joe enjoys playing golf and grilling.
Linh Nguyen is a graduate of The University of Texas at Arlington, where he received his Bachelor of Fine Arts with a concentration in Ceramics and his M.Ed. in Educational Leadership and Policy Studies. Linh has over 26 years of experience as an educator working in the public schools, where he served as an art teacher at Arlington High School, AISD Visual Arts Curriculum Coordinator and is currently serving as the Assistant Director of Fine Arts over the Visual Arts program.
As the Assistant Director, Linh's responsibilities include the development of curriculum and instruction for K-12 visual arts, designing and implementing of professional development and district initiatives, coordinating community outreach programs, and establishing district wide art exhibitions to showcase student work. Linh was instrumental in launching the centralized funding system for the visual arts, where every child was fully funded and had equitable access to resources and supplies. As part of the 2014 Bond, Linh was on the design team for the Fine Arts Dual Language Academy and Center for Visual and Performing Arts, where he designed a state-of-the-art classroom space and world class art gallery. Linh's work with the community has provided the opportunity for AISD to acquire its first major art exhibition featuring art prints of nationally acclaimed artist Jacob Lawrence, valuing nearly $1M at the CVPA Art Gallery.  This opportunity was in conjunction with the Arlington Museum of Art 2021-2022 30 Americans exhibition. In addition, Linh was able to acquire artworks donated by the Dallas Cowboys valued at $30,000 as part of the permanent collection at the CVPA.
At the state and national level, Linh serves as the president-elect for TAEA and is an active member of the NAEA, and AAEA. He co-chaired the 2016 TAEA Conference and presented at both the State Visual Art Scholastic Event and the 2020 NAEA Conference. He also serves as a liaison to the Arlington Museum of Art Board of Directors and Arlington Arts League and has served on the Arlington Arts Alliance.  Linh's effort as the Assistant Director of Fine Arts is to encourage teachers and students to gain a deeper appreciation and love for the arts by providing them with opportunities for growth and success as artists.
Linh resides in Arlington with his wife, Jennifer, who is an educator in AISD. They have two sons and a daughter who attend Arlington schools. When not spending time with his family, Linh loves to fish, cook and create on the potter's wheel.
Department Contact: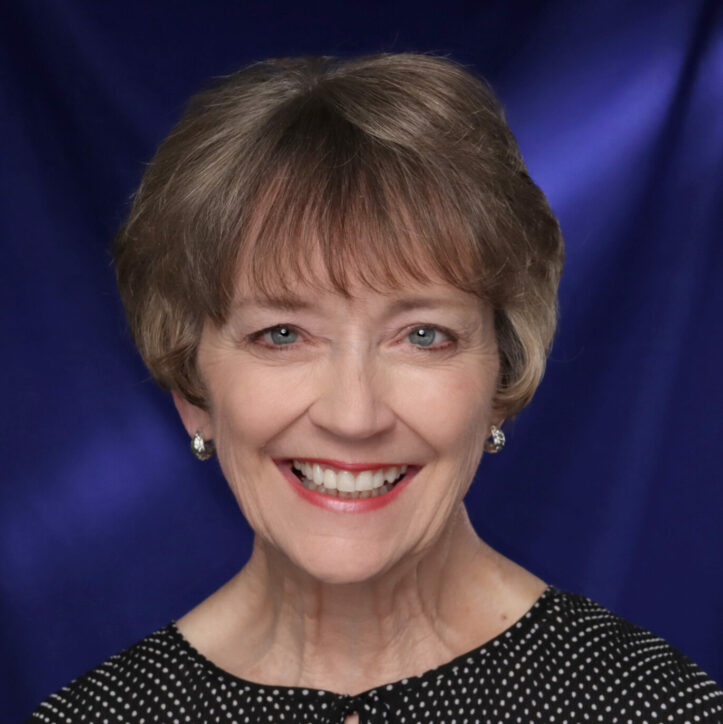 Barbara Keaton
Coordinator - Elementary & Choral Music
(682) 867-9743
bkeaton@aisd.net
Barbara Keaton has been with the Arlington school district since 1989 teaching general music at Johns, Goodman, and Ashworth elementary schools as well as directing the auditioned all-city choir now known as the Arlington Children's Chorus.  She received her BMEd and MMEd degrees from the University of Texas at Austin, has taught elementary through college in Texas and Virginia, and has presented workshops in the US and Canada.
A member of TMEA, she has served in various capacities and has presented at TMEA conventions which includes co-directing the Arlington Children's Chorus as a 2008 TMEA honor choir. Awards include AWARE, Bayard H. Friedman, MLK Education, Teacher of the Year(s), PTA Life Member, and other community recognitions.
She and her husband, Allen, a former federal accountant/negotiator, have two sons Eric (Kathryn) and Craig (Bonnie) and four busy and amazing grandchildren who are active in sports, the arts, and their studies.
Mrs. Keaton currently serves the district as Fine Arts Coordinator for Elementary and Choral Music.  Included in her duties is the oversight of 52 elementary music programs, the music and piano programs at AISD's Fine Arts Dual Language Academies, the Arlington Children's Chorus, secondary choirs, and community performance opportunities for elementary and secondary performing arts groups.  She is an advocate for quality music education integrated into other subject areas and beginning in the formative years. This enables students to experience music as they learn, play, create, and perform.
Micah Green is the Fine Arts Coordinator of Theatre & Dance for Arlington ISD and is a member of TxETA and TMAC.  Micah received his Bachelor of Music in Musical Theatre from Oklahoma City University.  While he was teaching, Micah then went on to earn his Master's of Education in Educational Leadership and Policy Studies from The University of Texas at Arlington.
Prior to joining the Fine Arts Administration team, Micah was a teacher for ten years at Arlington High School, which is also his alma mater.  While serving on the Colt faculty, he began as a Speech teacher for four years before transitioning over to become the Director of Theatre for six years.  During his tenure as the Director of Theatre, Micah produced numerous plays and musicals, as well as achieved a plethora of OAP District Championships and advancements to the Region contest level.  Many of his students have gone on to become industry professionals, even starring on Broadway!
In his life before Education, Micah began his path of performing right here in Arlington.  While in college, he started working as a professional actor, becoming a proud member of the Actor's Equity Association.  Upon graduation, he moved to New York City to begin his career in the entertainment industry.  During this chapter of life, Micah performed in musicals all over the country, sang with various symphonies, and even had a stint sailing the high seas with Disney Cruise Lines.  After deciding to put performing aside, Micah began work as a casting assistant with Binder Casting, working on numerous broadway shows and national tours. 
Currently, Micah serves on the board of Theatre Arlington, as well as performing on it's stage and other stages in the DFW area.  His pride and joy is his "chug", Nugget.  Micah places a high value on giving back to the artistic and educational community, especially within Arlington; a place where he grew up and was molded into the artist he is today.
Rhonda Ceaser has served the Arlington Independent School District for the past 23 years, and her career with AISD is fostered by her passion for education and care for others. In 2018, she won an AISD customer service award for her dedication to the district. Her colleagues wrote, "She is wonderful at not only responding to our needs but anticipating things that we will need even before we ask." 
Her career with the district started as a teacher's assistant and guidance technician. She then went on to serve as an elementary campus secretary at Bebensee where she was honored with receiving the Paraprofessional of the Year award. Rhonda continued with AISD in finance and worked for over 5 years in Accounts Payable. Most recently, she supported the Curriculum and Instruction Department as a secretary for RLA and Social Studies. Currently, she assists Dr. Anderson, Fine Arts Director with scheduling and maintaining his executive calendar, tracking local budget and bond purchases, processing travel requests, vendor applications, and instrument repairs. She is a dedicated team member who brings versatile experience and is excited about becoming a valuable addition to this already fantastic team.
Rhonda was born and raised in Louisiana and is a proud Cajun. She has three children, one grandchild, and enjoys taking the time to make memories with her family and traveling home to Louisiana as often as possible.  Rhonda enjoys being creative whether it's event planning or DIY projects.  In her free time Rhonda recharges by staying active outdoors.  She enjoys swimming, canoeing, boating, or just being out on the lake or beach.  She feels most at home on the water but appreciates a long walk or nature hike as well. 
Teresa Davenport absolutely loves her job with AISD and "HER TEAM" (family).  She has been with Arlington Independent School District for 8.5 years. She has worked four of those years in the Fine Arts Department.  Teresa's duties as secretary include, requesting and processing purchases for the department, elementary visual arts & music, secondary visual arts and reconciliation of the supply budget accounts for all of these. She manages the calendar for the Visual Arts Assistant Director and makes arrangements for the many art shows within the district. She handles the scheduling and approval of transportation requests and approvals for Visual and Performing Arts. And of course "other duties as assigned". Teresa could go on and on about the many duties she gets to do every day. She is thankful that she shares a lot of her office responsibilities with her  "Co-Secretary", Raeanne.
Teresa attended Oklahoma Panhandle State University in Goodwell, Oklahoma where she met her husband of 32 years.  He was a football player and she was a cheerleader (cheesy).  Shortly after graduating college, they moved to the Metroplex and have lived here for 30 years. Their two grown children attended Elementary, Junior High and High School in Arlington ISD (Go Cougars). We have four grandchildren and try to stay busy attending their activities.