COVID-19 DASHBOARD
Please see below for information and notices related to COVID-19.
DAILY WELLNESS SURVEY
A wellness survey is to be completed by every parent and student daily.
INSTRUCTIONAL CHANGE REQUEST
Use the form below to request a change for a student to move from face-to-face to virtual learning or vice-versa.
Bond 2019 Campus Project
 Please see below for details and status updates related to the Bond 2019 project at Knox Elementary.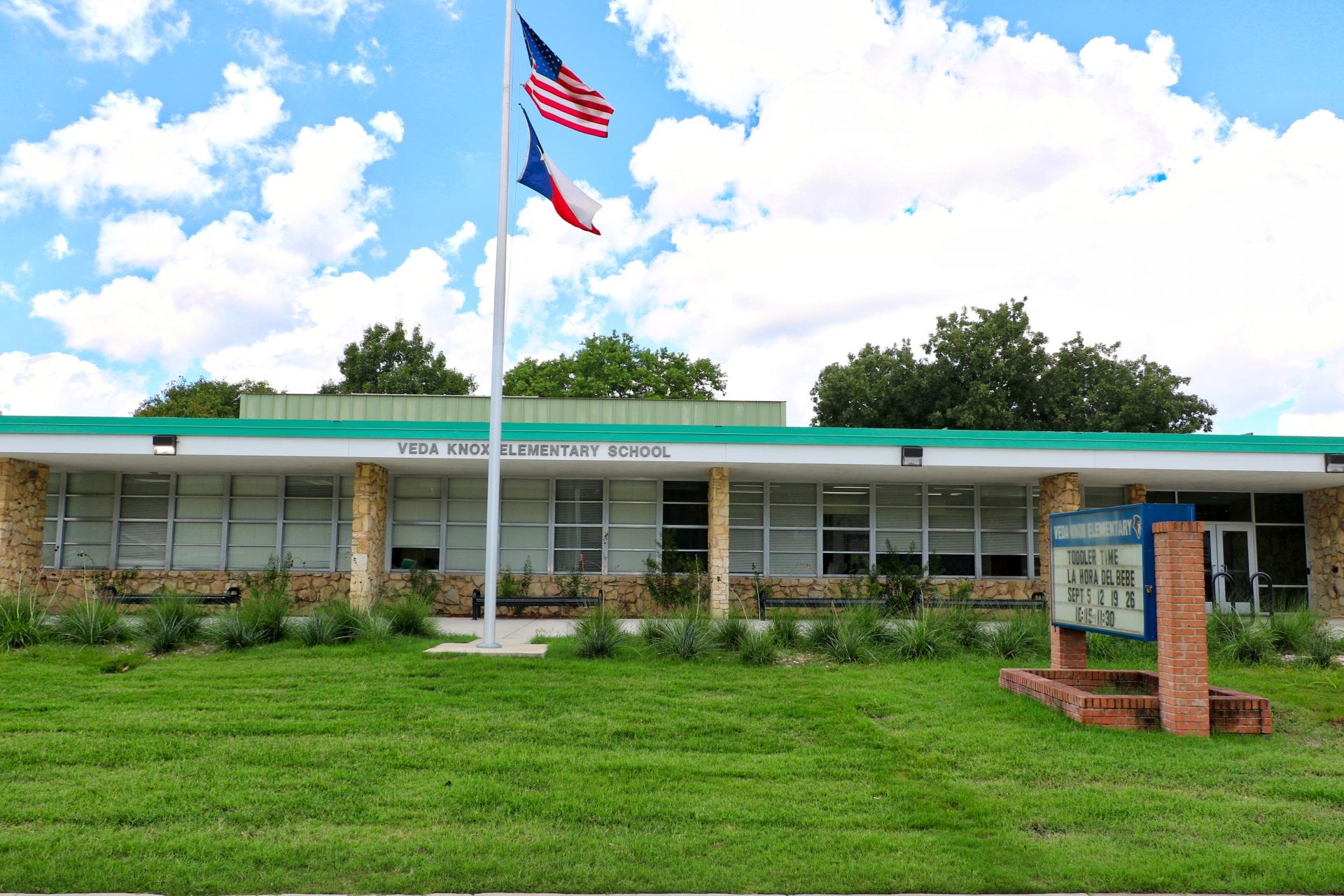 MISSION
The mission of Veda Knox is to empower students with the love of learning in a safe environment and inspire them to achieve their highest potential as thoughtful citizens so they will grow to positively affect the community.
RECOGNIZING POTENTIAL IN ALL OUR CHILDREN!
VISION
The vision of Veda Knox is to be recognized as the school that produces leaders in the community and beyond.  Our vision is to prepare students in a diverse learning community that will, therefore, succeed in a global environment.
SPECIAL PROGRAMS
Gifted and Talented
Pre-Kindergarten (PreK 4 Bilingual, PreK 3)
Knox Elementary
Phone: (682) 867-2051
2315 Stonegate
Arlington, TX 76010