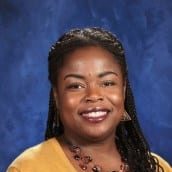 Clarissa Savoy
Cohort 2027 (First Time Ninth Graders) (Os-Z)
csavoy@aisd.net
I am honored to serve the students, staff and community as a counselor at Lamar High School.
I started my career as a math teacher in Dallas ISD and began counseling high school student in Desoto ISD.  I am a Dallas native and a graduate of Prairie View A& M University.  In my spare time I enjoy traveling, spending time with family and playing the piano.
I am excited to help in any way possible.  I look forward to helping make someone's day brighter.  One of my goals is to help others find their passion and encourage them to follow their passion in this one life that we have to live.  I challenge you…… FIND YOUR PASSION and FOLLOW YOUR PASSION.
B.S. in Education from Prairie View A&M University,
M.B.A. in Strategic Leadership from Amberton University,
M.A. in Counseling from Amberton University, LCDC