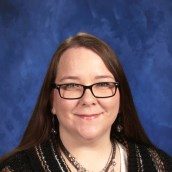 Rebecca Archer
10 & 12, English Teacher
B.A. in English from University of North Texas
Certified to teach grades 6 – 12 since 2002
ESL Supplemental Certification in 2019
I teach Advanced English II, A.P. English IV, and Academic Decathlon.
I am the IB Extended Essay Coordinator.
I am a member of the Curriculum, Instruction, and Assessment Cadre for AISD.
I had 8th grade P.E. with Kelly Clarkson's husband. Also, we were in the same high school for a year (she was a freshman the year I was a senior).