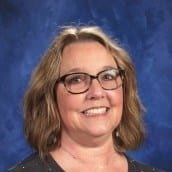 Stephanie Jurgens
LMSW, SOS Support Specialist
sjurgens@aisd.net
682-867-8334
The PEP (Pregnancy, Education, and Parenting) program, works with all students that are pregnant or parenting to offer individual and peer support, child care and transportation referrals, parenting strategies to ensure early learning for children, and social service assistance.
The Alcohol and Drug program coordinates and provides services to students impacted by issues related to alcohol and drug use or misuse.  The program helps facilitate student access to resources that may include case management, individual/group counseling, and community referrals.
I have both my Bachelors in Social Work and Masters of Science in Social Work from UTA. I have worked in Social Work for 32 years with the last 14 years being with AISD.