Nationally Certified Stem Academy
Accepting Applications for K - 6 Students
We know that for many parents, considering a STEM education for your child is important. But you're concerned that a sole focus on STEM might cause your child to lose out on other essential areas of learning. At the Arlington ISD we understand these concerns, and we're now offering a new nationally certified STEM Academy for grades K-6 that is about more than science, technology, engineering and math. We believe in educating the whole child.
At Pearcy STEM Academy, literacy is a huge focus along with art, music and physical education in all grades. Kids in fifth grade can choose to take Spanish or learn strings, too. STEM disciplines are seamlessly integrated into every content area giving students the freedom to explore.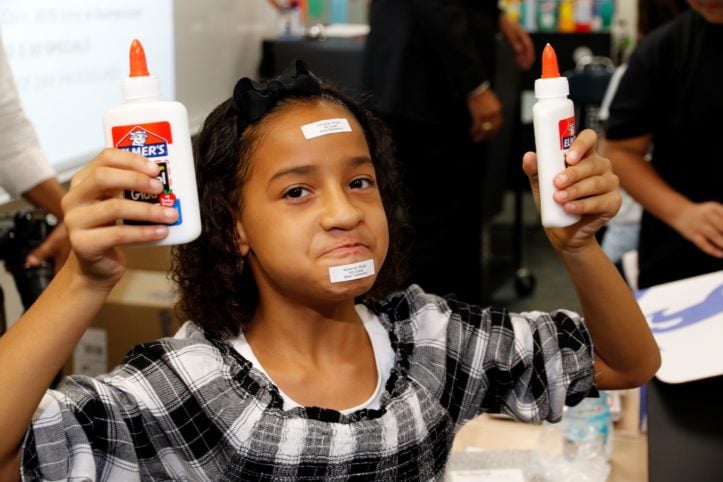 Applications are being accepted through January 28, 2022, but how do you know if your child will be a good fit for a STEM education? If your child can build anything out of LEGOs, likes to take the vacuum apart and put it back together, helps you with your technology problems and is genuinely curious about how things work, a STEM education can bolster that curiosity and put them on the right path for success.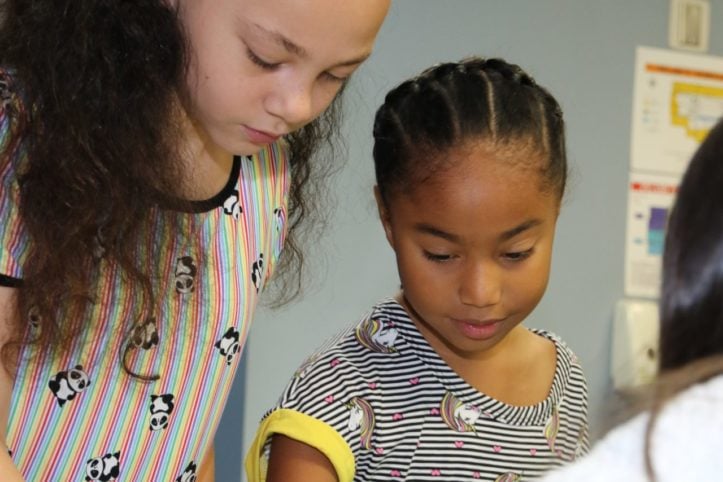 According to the Department of Education, "research shows that early exposure to STEM has positive impacts across the entire spectrum of learning."  At Pearcy STEM Academy, there are 12 nationally certified STEM teachers on staff to help your child grow. The school is the ninth in Texas to be certified by the National Institute of STEM Education and the 19th in the country.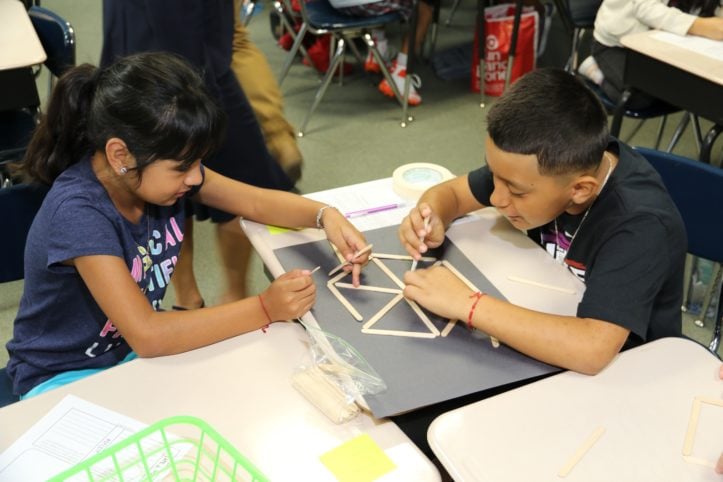 Pearcy STEM Academy is a Project Lead the Way Launch school. Students in grades K – 6 have STEM curriculum from STEMScopes Dive-In Engineering and Early Explorers programs. They have access to TechnoKids technology resources as part of the STEM project curriculum. And, Pearcy STEM Academy partners with Mad Science for a summer STEM camp for students entering grades 3 – 6.
Whether you live in the Arlington ISD attendance zone or transfer from another district, charter, private or homeschool, you can apply for a seat at Pearcy STEM Academy.
You can apply now through January 28, 2022 so get started on your application today.
Frequently Asked Questions
STEM lessons are designed to give students hands-on learning experiences that challenge students to think critically, value mistakes and learn from them. Students are encouraged to create, build and think "outside the box" as they learn 21st-century skills vital to success in life. Communication, collaboration, creativity and critical thinking skills are incorporated into the curriculum along with STEM field trips and lessons designed by nationally certified STEM teachers.
STEM lessons are embedded into classes throughout the school day with STEM curriculum not available anywhere else in the Arlington ISD, including Project Lead the Way Launch and Dive-In Engineering. The Pearcy STEM Academy has nationally certified STEM teachers designing innovative and challenging lessons to build a love of learning while ensuring that students are highly successful with Texas standards (TEKS). Students can participate in extracurricular clubs that include coding, engineering, computer science and robotics.
For the 2021-2022 school year, students in kindergarten through sixth grade will be accepted.
Students who live in the Pearcy attendance zone in the Arlington ISD do not need to apply for the Pearcy STEM Academy because they have automatic admission to the program.
However, if you live in the Pearcy attendance zone and move out of it or intend to move out of it before the next school year, you will need to apply to the academy as your child will no longer have automatic admittance.
Pearcy does not accept transfer students. All students must either live in the Pearcy attendance zone or be selected through the application process.
Parents will receive a decision letter via email by March 7, 2022, and will have until Thursday, March 10, 2022, to respond.
Yes. There is no cost to attend Pearcy STEM Academy.
Students living within Arlington – and students who live more than two miles from Pearcy and are zoned to attend Pearcy – will be able to access transportation through a hub system. Designated campuses serve as hubs for students in nearby schools.
We are looking for students who are inquisitive and excited about learning in a collaborative environment.
Admission to students who reside outside of the Arlington ISD boundaries will be offered only after all resident applicants have been placed. However, out-of-district siblings of current Pearcy students are exempt from this requirement. Their admittance is not automatic; however, their applications will be given weighted consideration.
There are none scheduled at this time. You can contact the Pearcy STEM Academy administration for more details.
Students will participate in art, music, P.E., and strings (5th & 6th only) just like at other Arlington ISD elementary schools. We also offer Spanish as an elective option for 5th & 6th grades. Students must have had strings or Spanish as a 5th grader to participate in 6th grade.