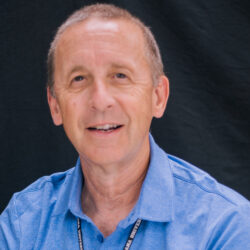 Contact Information
rhumes@aisd.net
Room A223
682-867-6710
I have been an educator since 2003, first as a social studies teacher and, in 2007, I became an Assistant Principal at Seguin. I'm very proud to be at Seguin. Cougar Nation has come a long way since I arrived in 2003 – and the best is yet to come!
Before my career in education, I was in finance and operations in the telecommunications industry for about 20 years. I know what skills are needed to succeed in the business world. I try to encourage all Seguin students to focus on their school work and work hard every day. I believe that every student can succeed in high school and obtain the skills needed to be successful at college and in the business world. I am very active in AVID and Seguin's PTSA. I am a strong supporter of our fine arts and athletics programs.
I'm married, and we have two sons. My wife, Lisa, is a financial analyst. My older son is a civil engineer, and my younger son is a financial analyst. I went to Indiana University (Economics), University of Missouri (Master's in Business Administration), and University of North Texas (Master's in Education).
Education:
B.A., University of Texas-Dallas
M.A., Texas A&M-Commerce
Administrator's Certification