Add a header to begin generating the table of contents
Need this page in another language?
Select from the dropdown at the top of this page.
At-Home Learning Update!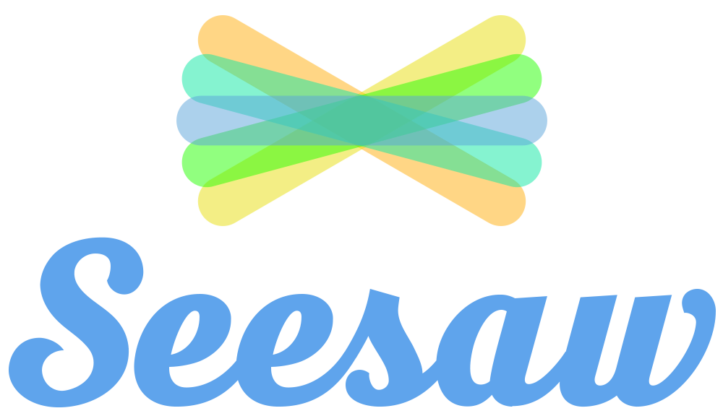 Beginning on Monday, March 30, students will access additional district-selected learning experiences through Seesaw for Schools (Seesaw). These activities were selected by Academic Services departments to help reinforce learning that has already occurred this school year and will not involve any new instruction.
Seesaw is Arlington ISD's adopted learning management system for Pre-K, Kindergarten, 1st Grade, and 2nd Grade. It allows students to engage in interactive activities to "show what they know" through the use of photos, videos, drawings, shapes, and text.
Seesaw works on desktop and laptop computers and Chromebooks using a web browser, and on tablets and smartphones using the Seesaw Class app. Learn more about using Seesaw on your at-home learning device.
IMPORTANT NOTE FOR MOBILE USERS: Settings at the district-level require that students log in to Seesaw through RapidIdentity in a web browser and not through the Seesaw Class mobile app. This is a change from how students may have logged into Seesaw while at school earlier this year.
If students are using a personal device (not a district issued iPad), they will need to download the Seesaw Class app before logging in to Rapid ID. The app needs to be installed on the iPad in order for Seesaw to run; once a student clicks on Seesaw through Rapid ID, Seesaw will open and the students may select their At Home Learning class. 
At the end of the day, students need to sign out of Seesaw by clicking on their name in the left hand corner, clicking the gear, and selecting Sign Out. Students also need to click on Logout in Rapid ID. This will allow everything to open correctly the following day. (Please note: not following these steps may result in students not being able to access their class and/or activities.)
How will my student access Seesaw for Schools?
Step 1: Navigate to RapidIdentity (https://password.aisd.net) on a computer, Chromebook, tablet, or smartphone using your web browser (Chrome, Safari, Firefox, Edge, etc.) 
Step 2: Log in to RapidIdentity by entering the student's username (first five letters of their last name + student ID number (lunch number) and enter the student's password.

If the student's username or password do not work, please contact your teacher and request verification of the student's username.

Step 3: Click on the Seesaw button in RapidIdentity. On desktops/laptops/Chromebooks, this will open seesaw in your web browser. On a mobile device with the Seesaw app installed, this will open the app. 
Step 4: In Seesaw, click on the student's name in the upper left corner.
Step 5: In Seesaw, click on the class that has the teacher's name in the title.

For example: Mrs. Smith's Homeroom - At Home Learning. This is the class that your child's homeroom teacher will be using to assign Seesaw activities. 

Step 6: Click on the Activities button to see the activities assigned to you. To begin an activity, click on the Add Response button. Each activity has written and audio instructions to help the student.
Need to see this in a video? Watch this:  Seesaw Login Clip (No sound)
New Seesaw activities will be assigned daily. On each weekday, teachers will send out a Seesaw Announcement that lists the activities that are being posted for that day. Each activity will include the date in the title.
Parent/guardian access to Seesaw for Schools
Seesaw requires an invite from your child's teacher in order to sign up. If you do not have an invite (QR code or link) by noon on Monday, March 30, please contact your child's teacher. 
Access additional support information about Seesaw for Schools.
Parent/guardian translation tools in Seesaw for Schools
Translation works for notes, captions, comments, announcements, and messages within Seesaw. The "See Translation" tool will only appear if the note, caption, comment, or announcement is written in a language that is different from the language of the viewer's device or computer. The "See Translation" tool only appears for teachers and families, not students.
Access additional information about the Translation tools in Seesaw.
Paper-based Packets
In an effort to support our youngest students who either don't have access to technology or find it difficult to use, the district is providing an alternative, paper-based packet for Prekindergarten – 2nd grade students. A new weekly packet will be available throughout the school closure and is designed to keep your PK-2 students actively engaged in their learning. Please note this packet may not follow the exact format of the online Seesaw instruction but will focus on the same standards, knowledge, and skills.
This alternative paper packet will be available for pick-up at our 23 meal sites on Mondays only (a new packet each week), from 11:00 am – 1:00 pm. Additionally, you can download the packet here to print at home if you choose.
Mathematics (15-30 Minutes Daily)
Number Concepts
Have fun counting objects every day. Use everyday objects. After he/she has counted them, rearrange them in a circle, in a row, or spread them out, and ask her again to count the objects.
Put objects into groups to count and compare how many are in each group (e.g. forks and spoons, shoes, etc.).
Practice using numbers by:

Counting objects (e.g. windows, doors).
drawing a picture to show how many were counted
writing the numeral to show how many
counting two different sets of objects and comparing the amounts

Trace an object and estimate how many items (e.g. pennies, pasta) will cover the space.  Write the numeral that tells how many
Play board games that involve counting.
Line up toys and then tell which toy is first, next or last and explain why
Draw a picture of family members in a line and tell the position of each person (Who is first? next? last?)
Draw a picture and count groups of items in the picture (e.g. How many family members? toys? pets?)
Sort snacks (e.g. by size, shape, color, etc.)
Create patterns using toys, pictures, words, or movements
Geometry
Have fun identifying shapes in your home (e.g. window- rectangle, plate- circle)
When reading a storybook, use position words such as under, above to talk about the placement of pictures.

Ask related questions such as "Where is the moon? Is it above the tree? Is it under the table?" Or reference sizes by asking, "Is the cat bigger than the monkey? Which animal is bigger? Which animal is smaller?"

Use sticks/straws and play dough/clay to make shapes
Describe the shapes of food when eating
Create a picture by cutting out circles, triangles, squares, and rectangles (e.g. create a rocket, a train, etc.)
Measurement
Measure while you cook or bake

Ask questions such as: "Can you fill a half-cup? Can you fill one teaspoon?"

Compare the sizes of different household objects
Operations
Use stuffed animals to act out a story problem (e.g. There are 3 teddy bears at the park.  Then 1 went home.  How many are still at the park?)
Create and solve story problems about the neighborhood (e.g.  There are 3 kids at the park.  Then 2 more kids come to the park.  How many kids are at the park?)
Access PBS Math for math games online
Accommodation Resources in Mathematics for Struggling Learners
Touch each item and say the number as you count items together. Counting is more than saying "1, 2, 3."
Sometimes students with speech and language delays need a picture model to help them understand your words or express themselves. Take photos or draw pictures of shapes when you're identifying shapes in the home.
Go on a big and little hunt. Find things in your home that are the same but a different size (examples: big shoes/little shoes; big socks/little socks; big toothbrush/little toothbrush, big plate/little plate).
Additional Resources for French WWLA
Reading and Writing (30 Minutes Daily)
Reading
Read together on a daily basis and ask questions about the book

Discuss the characters
Talk about the setting
Make comments on each picture of the story
Ask questions about the story using Who, Did what? Where? When?
Ask to retell the story

Play with letters of the alphabet, naming or making their sounds
Create a comfy reading space at home
Read recipes and invite your child to help you
Use songs and nursery rhymes to build language
Make simple word cards at home
Engage your child in reading labels at home by labeling objects and places at home
Play word games at home

For example, start by asking questions like "What sound does the word ____ start with?" "What sound does the word _____ end with?" "What words start with the sound ____?" and "What word rhymes with ____?"

Play games to memorize high-frequency/sight words every day
Writing
Keep markers, pencils, and crayons available at home. Children develop skills that prepare them for writing through their normal play — like drawing, painting, and tracing objects. This kind of play helps prepare the brain and the muscles for holding a pencil and forming written words.
Help them learn to write their name
Involve them in your writing activities
Make a shopping list together and point out the words that start with the same letter
Write a letter or a note to a family member
Practice letters, you can practice writing them on paper, in the air, in sand or in shaving cream. These tactile experiences help them feel the shape and motion of the letter.
As your child begins to write letters, caption what they've written

Ask your child, "What does this say?" Write their words under their writing. This helps them learn more about letters and words.

As you read to your children, point out things the book author did to make the book so fun to read.

"Wow! Listen to how the author describes the ocean. Don't those words make you feel like you're back jumping over waves?"

Show your children that you write too. Let your children see you writing thank you notes, composing an e-mail, or communicating with your child's school.
Create a book by just putting together several blank pages. Each day work on a page until you build a story.
Accommodation Resources in Reading for Struggling Learners
Let your student turn the pages while you read a book together.
Name the pictures that you see on each page. 
Ask "who", "what", and "where" questions about the book. You may need to model the answers by pointing to pictures in the book you read.
Accommodation Resources in Writing for Struggling Learners
Alternative activities for young students that allow for strengthening of fine motor muscles, preparation to use tools for writing and drawing, and coordinating eye-hand movement include:
Drawing faces in shaving cream
Pouring from one pitcher to another (use rice, beans, seeds)
Scooping from one bowl to another (use, rice, bean, seeds)
Squeezing water from a washcloth into the sink or bathtub
Additional Resources for French WWLA
Socio-Emotional Development
There are lots of simple activities you can play during everyday activities. These learning activities can help your child manage emotions and work on social skills—and at the same time are fun. These social-emotional learning activities are very low-tech and are designed to fit easily into daily routines.
Create a daily schedule.
Play instrumental music during the day.
Allocate space where your child can use it to calm down and rest.
Visit this website: Teach our PK students about emotions
Discuss basic health and safety rules that have every day meaning to them (for example, "Always wash your hands after using the bathroom")
Accommodation Resources in Socio-Emotional Development for Struggling Learners
Additional Resources for French WWLA
Physical Development
Indoor Gross Motor Activities
Dancing, either freestyle or through songs with movements, such as "Head, Shoulders, Knees, and Toes," "I'm a Little Teapot," "The Wheels on the Bus," or "Popcorn," provides lots of motion. 
Playing pretend: Kids boost motor skills when they use their bodies to become waddling ducks, stiff-legged robots, galloping horses, soaring planes, or whatever they can imagine.
Pulling or pushing wagons, large trucks, doll strollers, or shopping carts, can be a motor-developing part of play.
Building and navigating obstacle courses with furniture, pillows, boxes, and blankets will develop large motor skills.
Jumping on a mini trampoline, or hopping from place to place on the floor (set up targets with masking tape or cardboard) can be a fun activity.
Hit the target: Use hula hoops or chalk to designate targets on the ground, then have kids aim bean bags or balls (even snowballs). It can be played in the garage with parents' supervision.
Paper plate skates: Use paper plates to glide along on a carpet. Try to imitate speed skaters, hockey players, or figure skaters.
Instead of playing a real game, just let your child enjoy kicking the ball and aiming it toward a goal or a large cardboard box or laundry basket turned on its side. You can try an easy indoor version that uses crumpled paper instead of balls.
Tag or other classic games such as Follow the Leader, Mother May I, or Simon Says.
Fine Motor Skills Activities
Cut out pictures from a magazine or sale advertisement and sort by shape, and make book
Sand play: Pouring, scooping, sifting, building
Puppet shows
Sidewalk chalk or any art project, like finger painting or playing with clay
Fingerplays: Songs such as "The Itsy Bitsy Spider" that have accompanying hand movements
Cooking: Includes pouring, shaking, sprinkling, kneading, tearing, cutting with a butter knife
Lacing cards or stringing beads
Coloring and tracing with crayons, pencils, or markers
Cutting with safety scissors
Manipulative toys such as blocks, puzzles, or dolls with clothes to take on and off
Recommended Educational TV Programming & Online Resources
| Channel | Time | Program | Related Subject | Link |
| --- | --- | --- | --- | --- |
| PBS | 9:00 AM | Sesame Street | All subjects | Sesame Street |
| PBS | 10:00 AM | Super Why! | All subjects | VideosGames |
| PBS Kids | 8:30 AM -  4:30 PM | WordGirl | Reading, Writing | VideosGames |
| PBS Kids | 11:00 AM | Sid the Science Kid | Science and Math | VideosGames |
| PBS Kids | 7:30 AM - 4:00 PM | Wild Kratts | Science | VideosGames |
| PBS Kids | 12:30 PM | Martha Speaks | Reading | VideosGames |
| Qubo | 4:00 PM | Mike the Knight | Social Studies | VideosGames |
| Qubo | 3:00 PM -  3:30 PM | Monster Math Squad | Math | VideosGames |
| Nick Jr. | Not available on TV | The Backyardigans | All subjects & Social Skills | Episodes |
| NickJr. | Times varies | Bubble Guppies | Reading, Music & Movement | VideosGames |
| N/A | N/A | Alphablocks | Reading | Website |
| N/A | N/A | Letter Sounds YouTube | Reading | Website |
| N/A | N/A | Storyline Online | Reading | Website |
Spanish Resources
| | | | | |
| --- | --- | --- | --- | --- |
| Channel | Time | Program | Related Subject | Link |
| PBS | 9:00AM | Plaza sésamo | Bilingual (Varias Áreas) | VideosJuegos |
| N/A | N/A | Super Why (Español) | Bilingual (Lectura) | Episodios |
| N/A | N/A | Sid, el niño científico | Bilingual (Ciencias | Episodios |
| N/A | N/A | Los Backyardigans (Español) | Bilingual ( Sociales) | Episodios |
| N/A | N/A | El mono sílabo | Bilingual (Lectura) | Episodios |
| N/A | N/A | Toy cantando | Bilingual (Lectura) | Página Web |
| N/A | N/A | Cuentos y canciones infantiles | Bilingual (Lectura) | Página Web |
Teaching Kids About Handwashing
Spanish Resources
Technology Resources
FYI - Please log in to this resource using your AISD Student Google Account. You may need to log out of any non-AISD accounts first.